The instant noodle full plant is divided into fried and non-fried instant noodle production line. The process of fried instant noodle production line includes salt water mixing and metering system, noodle mixing, maturation, noodle pressing, steaming noodle, frying, finishing, air cooling, conveying, and packaging. The shapes of the noodles that can be made are square and round, and the weight is determined by the customer's choice.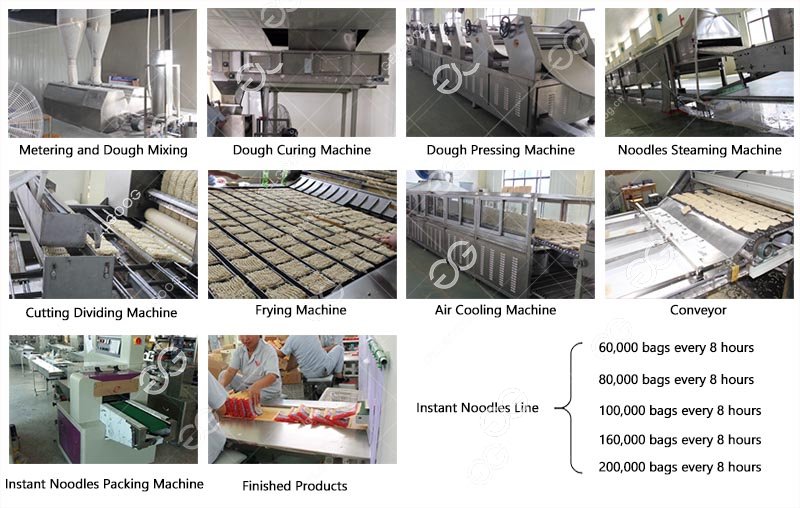 The whole set of equipment adopts automated assembly line production, such as automatic cutting of noodles, automatic folding, and automatic feeding into the frying box. The output ranges from 60,000 to 200,000 bags in 8 hours.
So far, our company has exported to more than 20 countries, involving Europe, Southeast Asia, Africa, South America, the Middle East and other regions.