Commercial Cocoa Beans Grinding Machine
a.This cocoa grinding mill machine is designed to make cocoa liquor, sesame tahini, sun butter, almond paste with various tastes.
b.This cacao grinding machine also can be used for grinding peanut milk, soy milk, almond milk, fruit jam, etc..
c. High yield, stainless steel, high efficiency, popular for commercial use.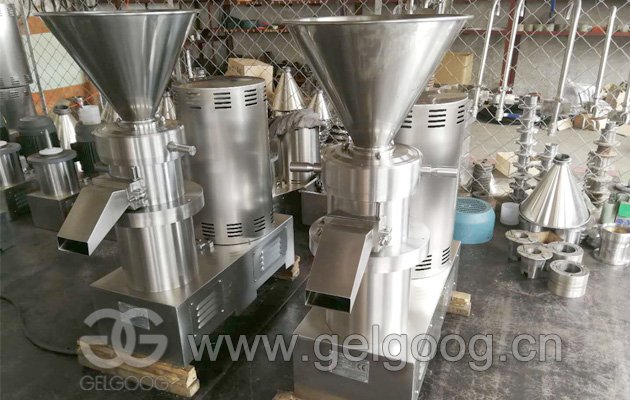 Features of Cacao Bean Grinder Machine
a. Small size, easy to operate, low noise, refining fine, low temperature.
b. The peanut can be directly process into peanut butter without pre-crushing.
c. Adopting the latest technology of wet particle processing.
d. Multifunctional and compact structure.
e. Production capacity can be customized according to requirement.
Application of Cacao Grinder Machine
Mainly used in food, chemistry, daily chemical, medical, construction, paper making industry, pesticide industry,ects. Specially suitable for making cocoa liquor, peanut butter, almond paste, sesame tahini, cashew butter, etc.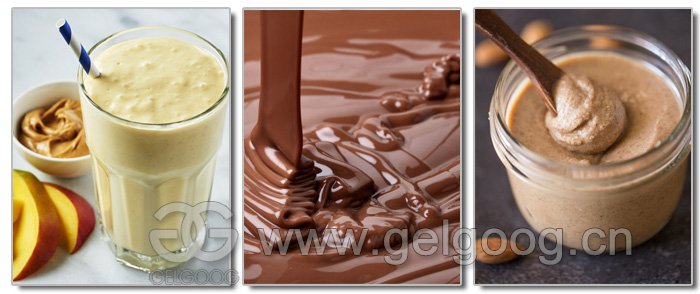 Cocoa Bean Grinding Mill Working Principle
Through high speed relative motion between rotor and stator, raw material after strong shearing force and friction and strong vibration, are processed into liquid butter. You can see the following video of cocoa bean grinding machine:
Tips for Operating cocoa liquor grinding mill
Place nuts grinder at horizontal level during operation.
Feed raw material when equipment keeps stable running.
Impurities such as stone, glass or metal are fobidden to feed into this grinder.
Clean the cocoa grinder machine completely after operation.
More models for cocoa bean grinder machine