This machine is mainly used for roasting peanuts, beans, cocoa beans, seeds, almond and other nuts. Using rotary cage, air convection, infrared radiation principle, heat is generated through the work of the electric heating tube, and the materials are dried by infrared radiation and hot air convection. The baked goods taste pure. During the heating process, the drum keeps rotating, so that the material is heated evenly, so there will be no spot paste phenomenon. It has the advantages of energy saving and safety. Automatic temperature control.0-300 degrees free adjustment, with manual clutch, prevent sudden power cut to avoid waste.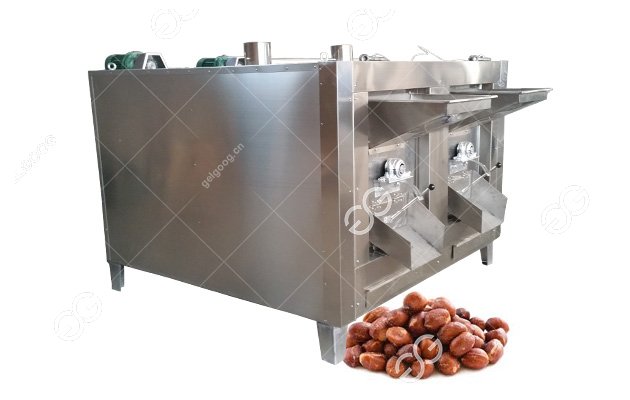 The roasted peanut peeling machine is specially used to process the roasted peanuts into peanut kernels. Automatic separation of peanut and peanut skin after processing. The machine includes 1 set of peeling machine, 1 set of frame and 1 set of suction and peeling device. The roller is used to remove the skin, the peeling effect is good, and the peanut kernel is smooth without damage after peeling. Good peeling effect, the peeling rate of is more than 96%. The half-grain rate is less than 6%. Flexible combination, can be used in two or three, and can be used simultaneously with large scale peeling machine to meet different production scale requirements.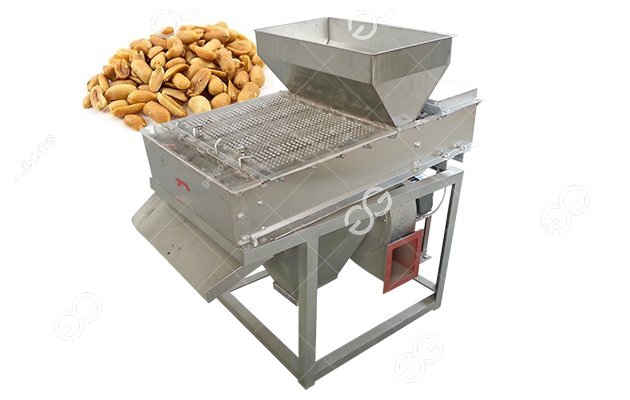 How can you buy groundnut frying and peeling machine?
1) Start communication through phone or email, submit parameter requirements and selected models (equipment configuration can be customized according to user's actual requirements to ensure economical and practical).
2. Determine the price. The price can be discussed because of the different allocation of users and the difference of logistics prices across the country.
3. Sign industrial purchase and sale contract to guarantee the legitimate rights and interests of both parties (the contract is in duplicate and must be signed by both parties).
4. Payment and delivery. The buyer needs to pay 40% of the payment of the goods as down payment, and the remaining payment will be paid before delivery. Buyers need to provide a detailed delivery address to ensure that we can deliver the equipment you need to your company accurately and promptly.
5. Arrival and acceptance of goods. After the arrival of the goods, the user should check the list of goods and check the appearance of the equipment in a timely manner (the appearance and performance of our equipment are strictly inspected before the delivery of the goods, mainly considering the logistics transport factors). After confirmation, pick up goods.
6. Complete the transaction.