This
semi automatic dates pitting machine
has simple design, reliable, stable performance, with flexible operation process, dried dates don't have to do any processing, one-time pulp, core apart. The pitted dates has standard form, small damage to dates, different size of dates can be processing, high mechanization degree, 60 dates can be processed per minute, good safety. Every movement perfect alignment turntable mat aperture, low noise, stable performance, truly realize the trouble-free operation, the pitting effect is good, red jujube is not damaged, pitting rate is 100%, both ends have same diameter. According to the machine operation proficiency, processing jujube around 3000 per hour. All the parts realize generalization.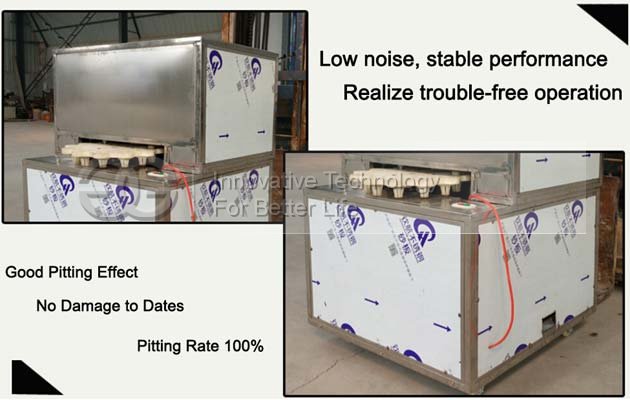 The device can also realize the pitting effect for different crops, such as hawthorn, dates, etc. If you want to process dates in large capacity, we suggest you
automatic dates pitter machine
.