Introduction of Automatic Strawberry Washing Machine
This equipment is mainly used in the vegetable washing line. This equipment is made of 304 stainless steel, which conforms to the standards used in the food industry. Each single machine in the assembly line can be customized according to the different processing characteristics of users to meet the process requirements. Without damaging the material, it is rotated to the conveying mesh belt, and then washed with high pressure water on the mesh belt and transferred to the selection platform for sorting.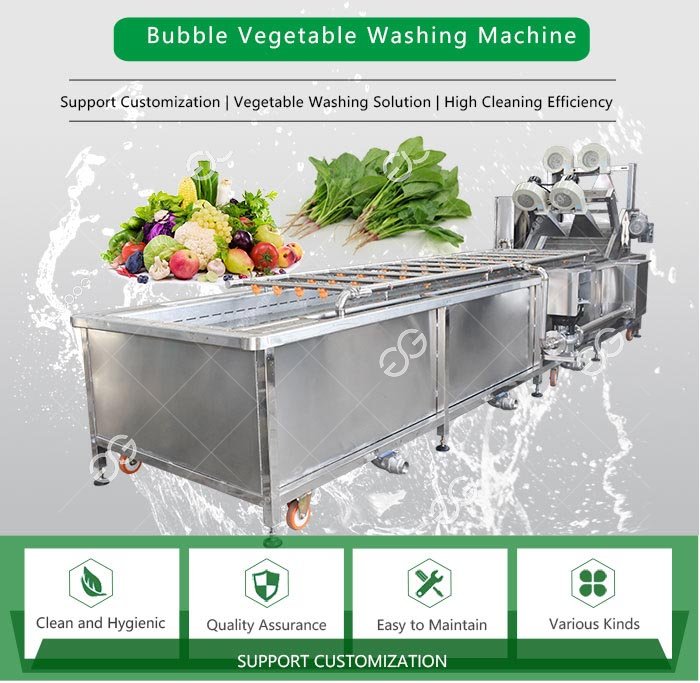 Use of fruit and vegetable cleaning line: suitable for the cleaning/removal/transportation of fruits/stem/leaf vegetables/mushrooms and Chinese herbal medicines and other materials, especially suitable for the streamlined operations of strawberries/leaf vegetables, it replaces the heavy Manual labor realizes the mechanized operation of agricultural products.
It is widely used to clean various agricultural and sideline products such as leafy vegetables, edible fungi, fruits, seafood and Chinese herbal medicines. It is the main equipment in today's vegetable processing, food, catering and other industries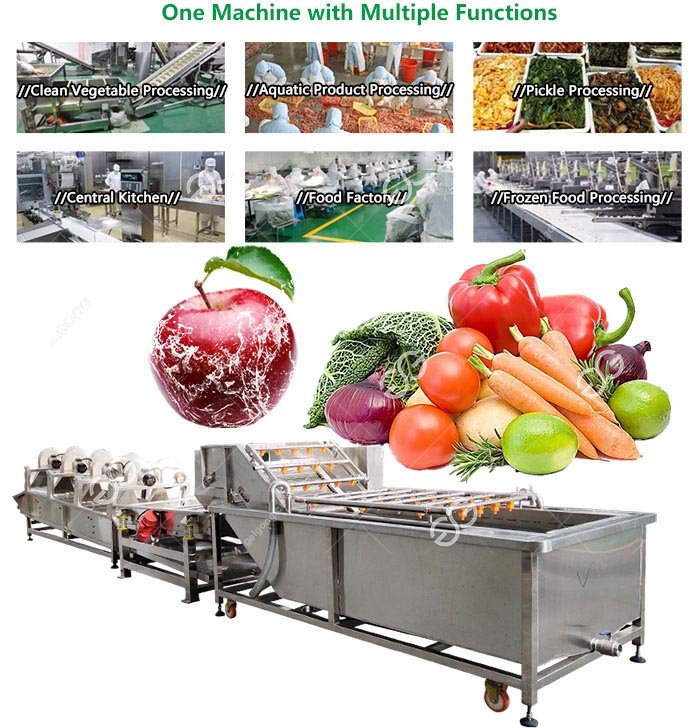 Under the combined work of air bubbles, surfing, lifting, and spraying, the fruit and vegetable cleaning line has the characteristics of high cleaning, energy saving and water saving, and stable and reliable equipment.
Suitable for cleaning raw materials of fruits and vegetables;
The rinse water is filtered and recycled;
The product is made of stainless steel, strong and durable
Designed according to the characteristics of fruits and vegetables and process requirements, saving water, electricity, time, clean and hygienic, without damaging the product
Cleaning machinery and equipment are widely used in food processing enterprises and in food processing plants. There are a variety of equipment models. Customers need to contact customer service for detailed confirmation. All products are shipped from the factory and support customization.

Working Video of Vegetable Washing Machine Industrial