Description of Fruit Jam Grinder Machine
The series of nuts grinder machine are mainly made up of grinding parts, basic drive parts and special motors three parts. According to the nature of the material to be processed, choose different grinder machine. The fruit jam grinding machine has the characteristics of corrosion resistance and long service time, and besides, the processed food can be clean, sanitary and free of pollution.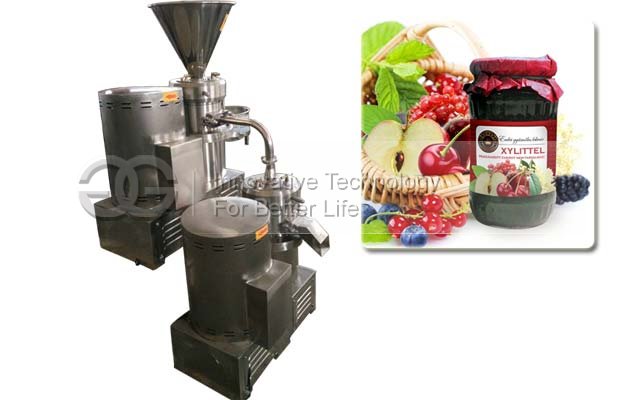 Application range of Dates Paste Grinding Machine:
1, Food Industry: peanut sauce, sesame butter, bean paste, soy milk, peanut milk, milk, malted milk, essence, drinks, tea, fruit juice, jam, fruit and vegetable juice;
2, Chemical industry: Paints, pigments, dyes, lubricants, emulsified asphalt, adhesives and so on;
3, Daily chemicals: toothpaste, detergent, shampoo, shoe polish, advanced cosmetics and so on;
4, Pharmaceutical industry: various syrup, nutrient solution, proprietary Chinese medicine, paste pharmaceutical, biological products, health care products, cod liver oil, vaccine, ointment, various oral liquid, injection and so on;
5, Construction industry: all kinds of interior and exterior wall coating, corrosion protection, waterproof coating, etc.