Introduction for Fresh Orange Juice Vending Machine
Fresh squeezed orange juice vending machine is a leading model for orange juice with advanced software and patented squeezed system. By multi payment selection and automatic squeezed system, it only take 45 seconds chill, cut and squeeze oranges into a sealed cup for immediate consumption.
The most advanced remote telemetry system, you can control your machines from your computer, tablet or smartphone: in real time you have sales figures, report, autonomy, general status etc. The system also warns you up in case of any malfunction or just for an instant repor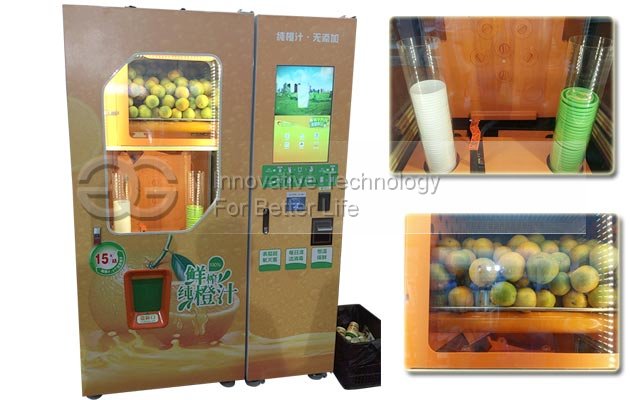 Features of
Orange Juice Vending Machine
1. The operator can check the sales statistics data, material consumption statistics anytime anywhere.
2. Initiative reminding: Lack of materials reminding, fault warning, information will be sent to you at the first time.
3. The operator can determine when restocking needs occur.
4. Through Cloud-----the innovative and complete software,you can remote control the information all-around.
5. We are committing to continuously develop and invest in innovations, we will deliver most convenient and intelligent equipment to more people around the world.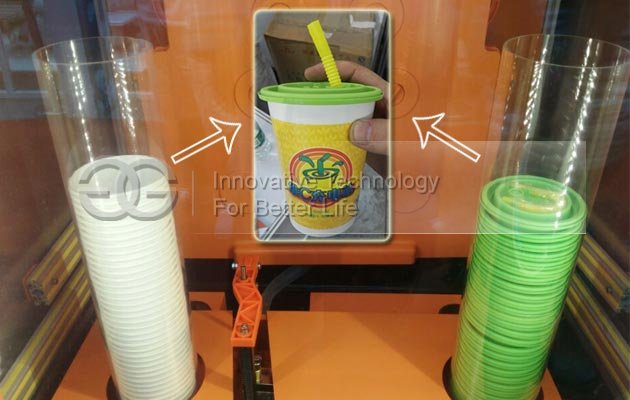 Application of
Fresh Juice Vending Machine
There are an unlimited number of locations that Freshly squeezed orange juice vending machine can be successfully located, just some locations that can work well at are as follows: Schools, Gymnasiums, Train Stations, Recreation Centres, Large white collar office sites, Large workplaces of any description, Sports Stadiums, Shopping Centres, Hospitals, Airports etc.