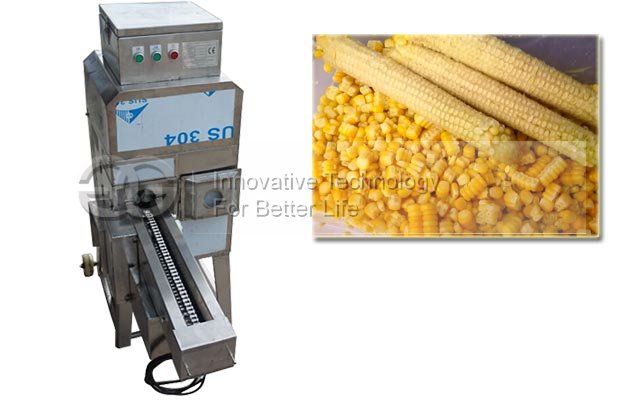 Function of Fresh Corn Threshing Machine
1.This machines is all made of stainless steel, and also with wheel, much more easy to move, and with frequency converter. Suitable for various kinds of fresh corn, sweet corn, waxy corn and frozen corn after thawed.
2.This machine is suitable for corn and maize with different size by changing . high shelling rate, shelling depth is adjustable . The shelling rate can be 100% for sweet corn.
3.To separate the sweet corn particle and stem.The driver by special mortor could be used for long time,saving labor.Suitable for the food factory of whole plant equitment.
4.Machine is made of stainless steel, with castors easy to move;
5.Simple operation, suitable for all kinds of fresh, after sweet, waxy corn, thawed frozen corn threshing.

Advantages of Fresh Corn Threshing Machine
1. The machine adopts the stainless steel manufacture, convenient movement with casters;
2. Simple operation, suitable for a variety of fresh, sweet, waxy corn, frozen corn, thawed after threshing.More impact resistant, made of special motor drive, inverter speed control.
3. Suitable for large-scale production factories with the line, also adapt to the family workshop processing.
4. High utilization: automatically adjust according to the size of the corn on the cob, suitable for a variety of size corn threshing.
5. The threshing depth adjustable, sweet corn peeling rate up to 100%.
6. Long tool life: special stainless steel materials, special treatment, do not have long-term sharpening, and more durable.
7. The sweet corn and stalk separation, adjustable threshing shades.
8. Suitable for food processing plant with quick freezing and corn canned food manufacturers use.