This automatic spring roll production line is used to produce 3000 pieces spring rolls in one hour. After pouring well-stirred batter and filling into this machine, spring roll production will start automatically through baking drum, cooling fans, cutting knife with a sensor to realize rotating, depositing, folding and rolling.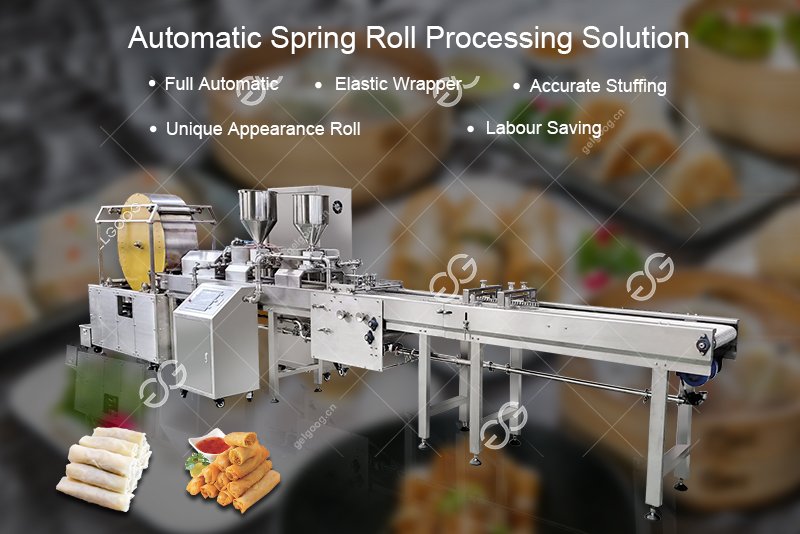 The automatic spring roll production machine is the ideal solution for making identical quality and tasty spring rolls that can compete with handmade ones. And the production capacity can be customized based on actual requirement to meet different specifications and recipes. Specifications are subject to change without notice.

Features of Automatic Spring Roll Production Line
Desigh of fans is to shorten the cooling time.
Standardize products and make production efficient
Realize automatic production from batter mixing to spring roll folding.
Easy to clean, repair and maintain.
The wrapping device is designed according to the manual wrapping process to roll up every spring roll firmly.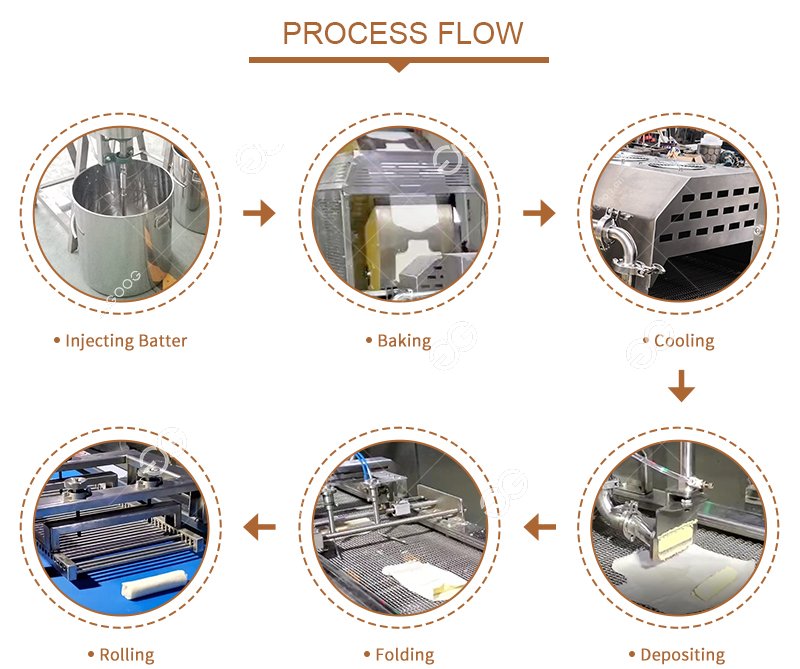 Recommend suitable machines according to each customer's product requirements. Rack bases, functional parts, and mold modifications and customizations are also available to meet each customer's special requirements.