Juice Powder Filling Machine
is a economic and practical powder and granules of semi automatic filling machine, quantitative packing machine, adopting servo motor (or step motor), PLC and touch screen control, simple operation, high stability, can connected with the feeding machine, sealing machine and other components of a complete set of semi-automatic filling lines, suitable for packing powder and small particles, such as powder, small granules medicine, veterinary medicine, glucose, seasoning, etc.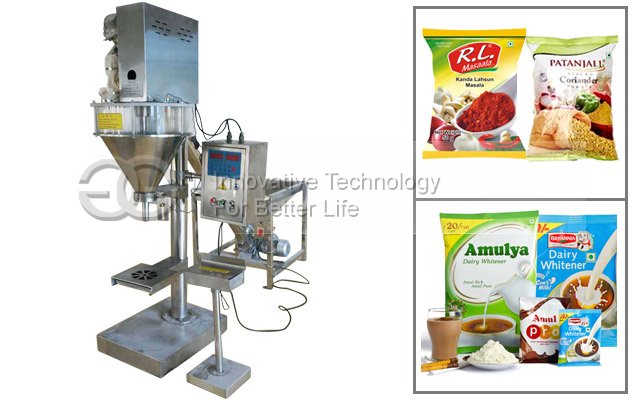 Machine's working principle:
1. Single chip microcomputer control,have the function of automatic quantitative,automatic filling and adjust the measurement error.
2. With high speed,high accuracy, with the widely packing range, from 5-5000g by changing different specifications of feed screw.
3. Wide range of applications: a certain fluidity powder, granular materials.
4. Photoelectric switch control, only manual bagging, the bag feed is cleaning, easy to seal.
5. This machine is easy to operate and save labor, it's also easy to .cleaning and maintain.