The semi-automatic Peanut Brittle Flatting and Cutting Machine
need be controlled by manual which is applied for peanut brittle and sesame candy.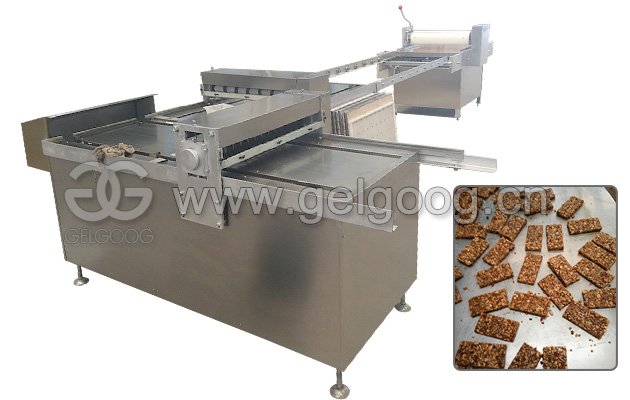 Advantages of Peanut Brittle Forming Machine
1. Multifunctional: It is is used for cutting peanut brittle, sesame candy, rice candy.
2. It can work together with peanut brittle flatting pressing machine.
3. High quality and performance.
4. Whole machine is made of SUS 304 material.
5. Cutting and forming plates of machine can be customized.
6. Manual control and easy to operate;
7. The cutting blades are made of high quality material which not easy to wear-out.
8. Non-sticky flatting roller and cutting blades.
9. Both two machines are easy to operate and clean.
10. Applied widely and High performance.