Commercial Peanut Almond Butter Grinder Video

Application of Commercial Peanut Butter Grinder Machine
This nut butter grinder machine is suitable for pharmaceutical, food, chemical and other industries wet material superfine grinding, can play all kinds of semiliquids and emulsion liquid material crushing, milk, homogeneous mixing. This butter grinding machine is widely used in food industry to make cocoa bean butter, penaut butter, sesame paste, date paste, soybean milk, rice milk, chili paste, mashed potato, fruit jam. It also can be used in pharmaceutical industry,daily chemical industry and other industries.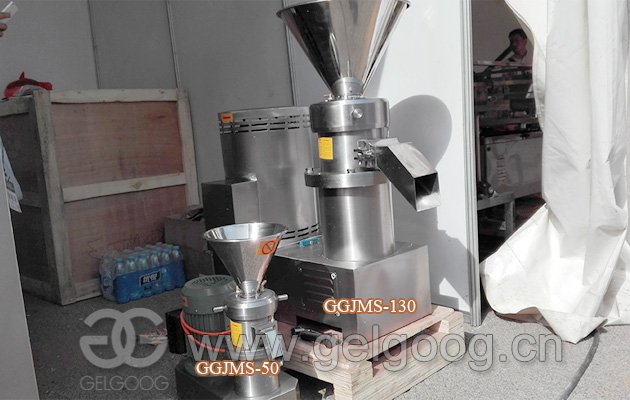 Features of Almond Butter Grinder
Abrasive blade adopts high quality abrasive tools, durable, safe and sanitary.
Grinding edge gap adjustable, suitable for grinding materials of different sizes.
This grinding machine with high yield, high efficiency and small size is well received by the domestic and foreign business circles.
It adopts the latest wet particle treatment technology.
Multifunctional and compact structure.
Small size, small footprint.
High yield, easy to operate.
Our peanut butter grinder is designed to make peanut butter, sesame paste, almond butter, etc with various tastes. Besides, the peanut grinding machine can be used to grind peanut milk, protein milk, soy milk, dairy products, malted milk, fragrance, drinks, aloe Vera, pollen, pineapple, tea, ice cream, moon cake stuffing, butter, jam, fruit juice etc. High yield, high efficiency and small size make the peanut butter machine extremely popular both for home and commercial use.And this peanut butter machine is made of stainless steel, beautiful and healthy.