Descriptions of Duck Smokehouse Smoking Machine
The smoked furnace adopts 304 stainless steel structure, have smoking, drying, cooking, cleaning, baking, and other functions, users can according to the different requirements of product processing technology, choosing reasonable process, realize the purpose of curing and sterilization. It has PLC automatic programmable control, convenient and simple operation. The smoked furnace adopts special double layer stainless steel radiator, making the furnace temperature lift rapidly, and drying effect is excellent.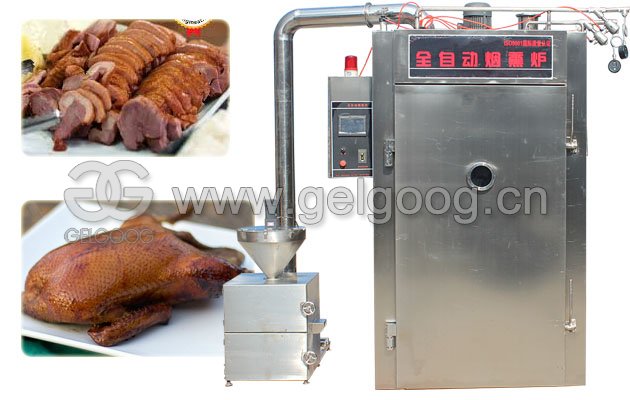 Features of Meat Smoking Oven
1. The wood grain smoke system, external type smoke system entering smoke pipeline optimization design, can effectively reduce tobacco tar on food pollution.
2. Automatic control (visual display equipment operation state, temperature dynamic display). Unique wind circulation system design (effectively guarantee same temperature in baking, smoked, drying, cooking, etc, so as to ensure uniformity and beautiful of the product coloring.)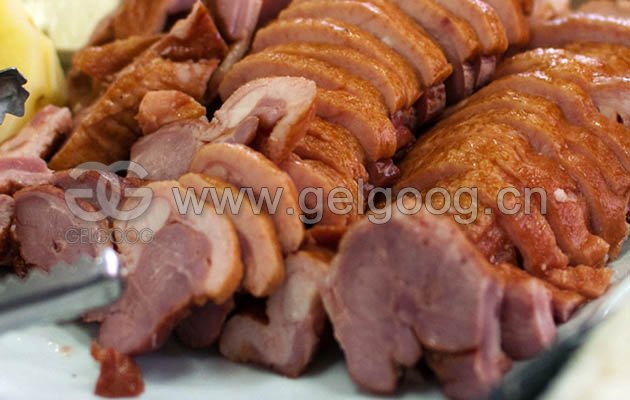 In order to help you understand the advantages of our meat smoking machine, we will provide you with the detailed information, you can leave your email, or chat with us online, or directly call to +8618595717505. After the negotiation is successful, you can choose T/T, L/C, Western Union, Money Gram for payment, we will prepare the equipment for you in the appointed time. After finish machine production, settle the remaining payment in accordance with the contract. Wish happy cooperation with you. Considerable after-sales service promise you use machine at ease.