Characteristics of Macadamia Nuts Chopping Machine
The peanut chopper cutter machine absorbs similar products advantages, has the features of reasonable structure, high efficiency, energy consumption, convenient usage. The cut product has uniform granularity, beautiful, low material consumption, no greasy phenomenon, is the ideal choice of the food processing industry.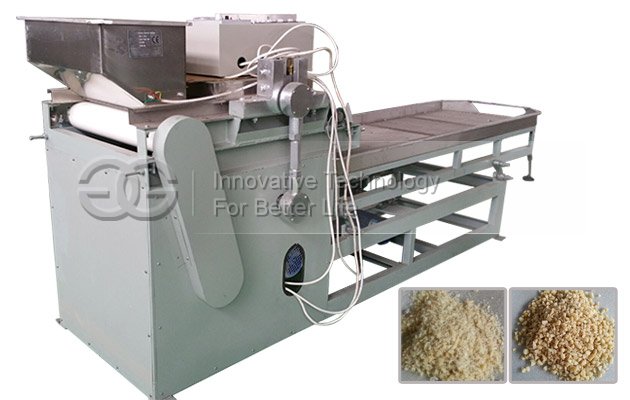 Usage and Working Principle of Peanut Chopper Cutter Machine
This chopping machine is mainly used in food processing industry, cut peanuts, almonds, walnuts, hazelnut, chestnut kernel into particles, into different size particles.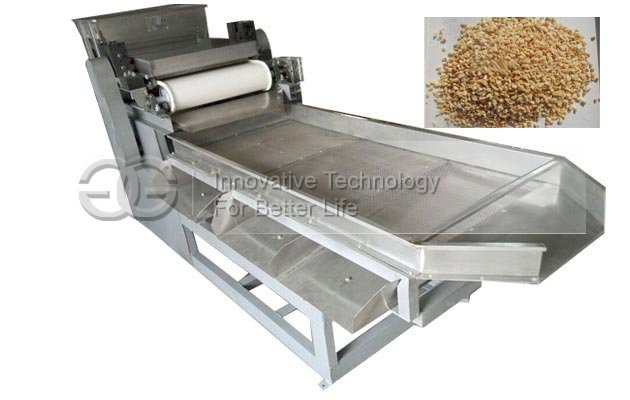 Peanut chopper machine is composed of hopper, conveyor, chopping device, vibration classification device, etc. Put peanut through feeding hopper on the conveyor belt, which has adjustable speed, then send raw material into reciprocating knife for chopping into particles, and then screening by vibration device, receive desired specifications peanut particles.
Related Product:
Peanut Slice Cutting Machine