This automatic gas snack fryer machine uses high-quality SUS 304 materials with advanced technology, intelligent digital display temperature controlling device with convenient and practical function. The temperate of oil and water can be both fully controlled by customer, which can save 40% electricity and 50% oil, compared to other frying machine.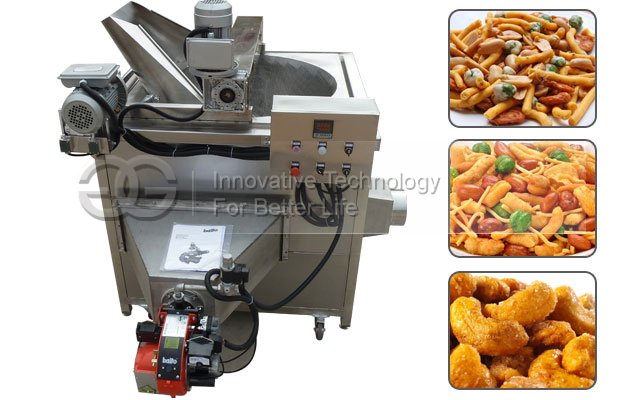 Some Features of AutomaticPuffed Food Frying Machine
1. Automatic frying, temperature-set, automatic discharging;
2. Saving energy, and oil can be used for long term;
3. Oil and water mixture structure, so the dregs will drop into water during frying process,so the color of oil won't change dark and can keep good quality for long time; the dregs can be removed out easily and timly.
5. Whole machine is made of SUS 304 material and the high quality, performance can be guaranteed.
This single French fries fryer machine is an important part in
automatic French fries production line
.