Introduction of Commercial Cashew Nuts Coating Machine
1. This coating pan is made of stainless steel, with steady transmission and reliable performance.
2. Convenient and easy to wash and maintain, high thermal efficiency, easy to use.
3. It is the ideal equipment for all kinds of nuts coating.
4. Peanut coating machine is used for rolling and heating beans and edible nuts or seeds.
5. The thermal capacity can be selected in two levels.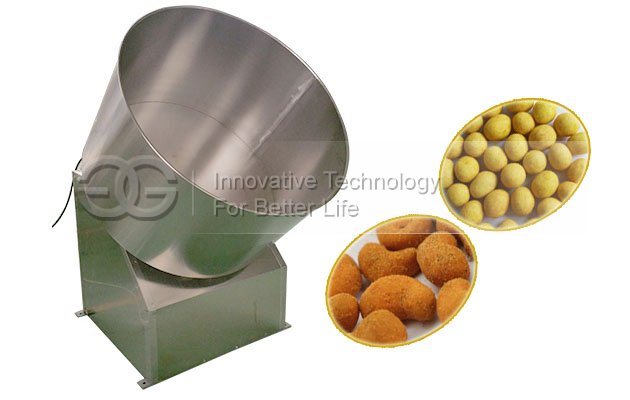 Peanut coating machine commonly known as fishskin peanuts pot, widely used in leisure food processing industry. Because the device is equipped with stepless speed regulating device for processing a variety of food particles, like Japan beans, hollow bean beans, fishskin peanuts, and other many kinds of food coating flour, sugar, forming special equipment.
Peanuts after coating by peaunt coating machine has smooth surface, up to export processing standards, has a smooth movement, low noise, no pollution, etc.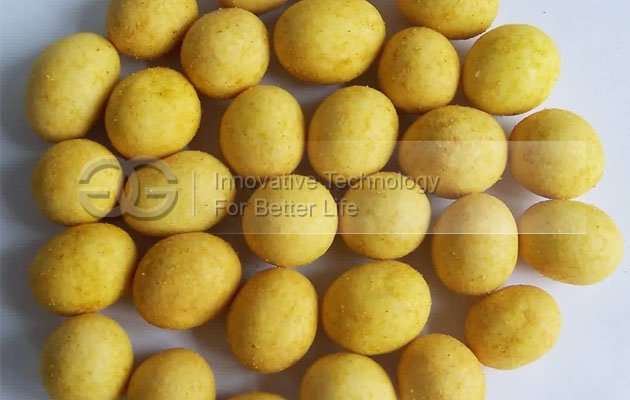 Working Principle of Automatic Cashew Nuts Coating Machine
This machine using uniform rotating, mix up the needed raw materials, make surface of the product coating with a uniform layer, commonly used in food or pharmaceutical industry, such as some drugs and fishskin peanuts, and other products.