Introduction of Seaweed Washing Machine
This seaweed washer integrates fine workmanship with beautiful appearance, and can adjust the details of equipment structure according to customer requirements, mainly suitable for vegetable food processing plants, vegetable distribution enterprises, large catering distribution enterprises, large enterprise staff canteens, dehydration Vegetable processing enterprises, quick-frozen vegetable production enterprises, etc.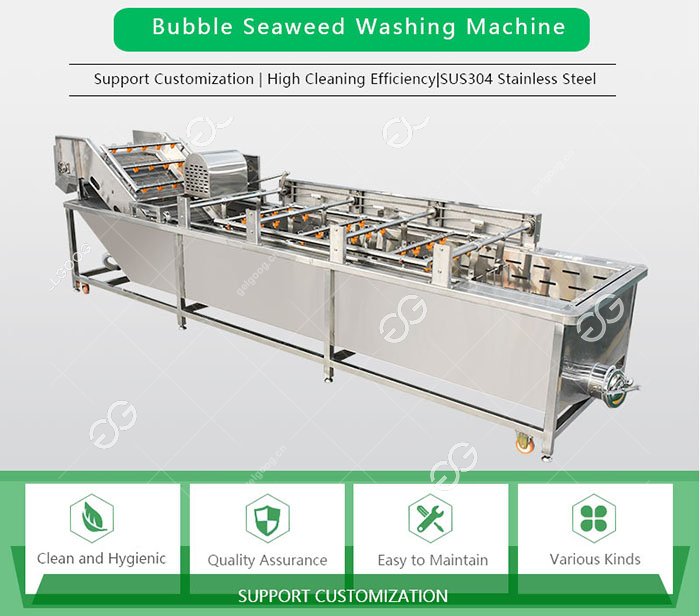 The equipment has the advantages of wide application, advanced technology, simple operation and convenient maintenance, etc. It is the most ideal choice for your seaweed, different production capacity for selection, such as 500 kg/h, 1000kg/h, etc..
Characteristics of Bubble Seaweed Washer Machine
Made of high-quality SUS304 stainless steel, which conforms to the national food industry standards.
Adopts bubble rolling, brushing, spraying technology to clean the materials to the maximum extent.
The cleaning is completely clean and does not damage the material.
Disinfection time can be designed according to the customer's requirements, and meet the export standard of fruits and vegetables by spraying and soaking.
Secondary cleaning after disinfection, for spraying water saving and energy saving.
Make the product dry quickly and prevent secondary pollution after disinfection.
Ozone sterilization, high-pressure spray and brush removal can be added according to user requirements.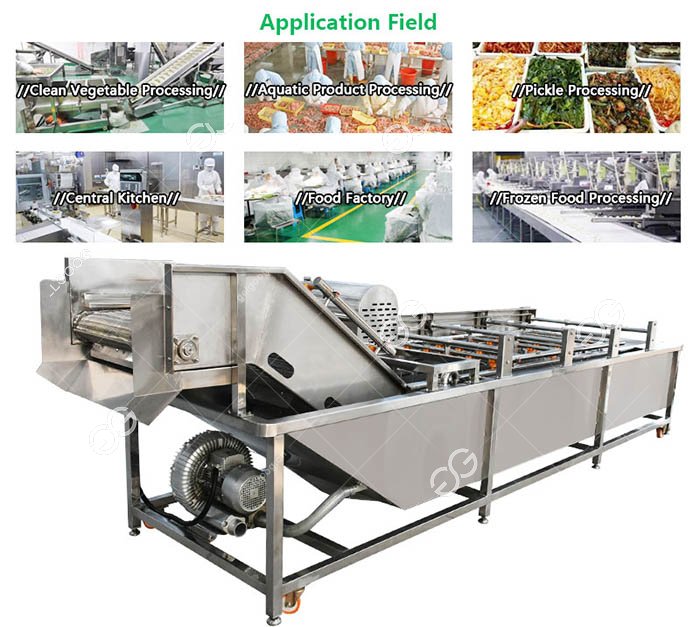 Working Principle of Bubble Vegetable Washing and Drying Machine
The material enters the water tank and is fully dispersed, rolled, cleaned and conveyed under the action of high-pressure water flow and strong air bubbles. The sediment eluted from the surface of the material sinks into the bottom isolation bin, and there will be no re-pollution caused by turning up and backflow. The debris and worms floating in the water are collected by the mesh of the decontamination mechanism, and the filaments and hair are cleaned up by the hair roller. The cleaned materials are then sprayed and cleaned and sent to the next process.