Introduction of Gelgoog Automatic Tartlet Shell Production Machine
The production line is composed of dough mixer, egg tart shell making machine and egg tart forming machine and other processing equipment to complete the process of dough mixing, puff pastry pressing, embryo making, recycling waste skin, automatic cup drop, automatic forming, automatic conveying and other processes. It has a high degree of automation, saves a lot of labor, and is suitable for large and medium-sized enterprises for large-scale production, providing a reliable environment for high-quality, standardized production.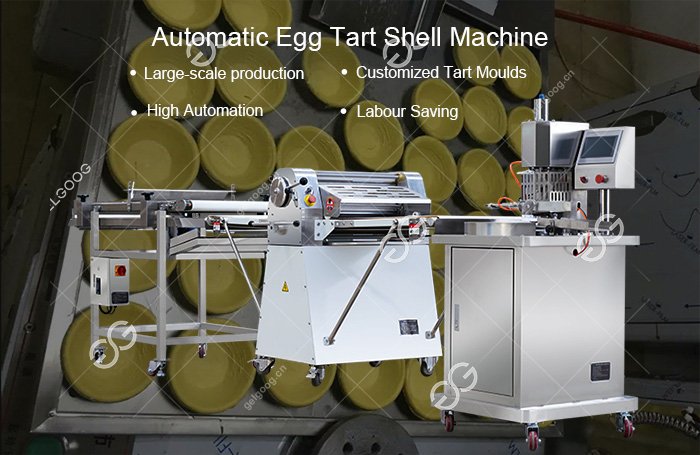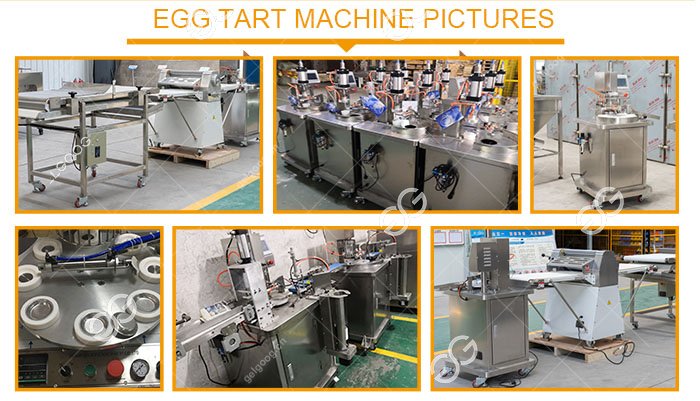 The production process of egg tarts is relatively simple, with only three main processes: egg tart crust, egg wash and baking. We all know that the overall flavor of egg tarts is mainly reflected in the egg tart skin. The production of egg tart crust requires multiple steps, such as kneading, rolling, baking, etc., which is obviously completely inconsistent with people's requirements for simplicity. Today, the production of quick-frozen egg tarts can be said to provide great convenience for homemade egg tarts. Promoted the development of egg tart products in the upstream food supply chain to meet the needs of consumption upgrades, and produced a quick-frozen egg tart skin production line and supporting refrigeration facilities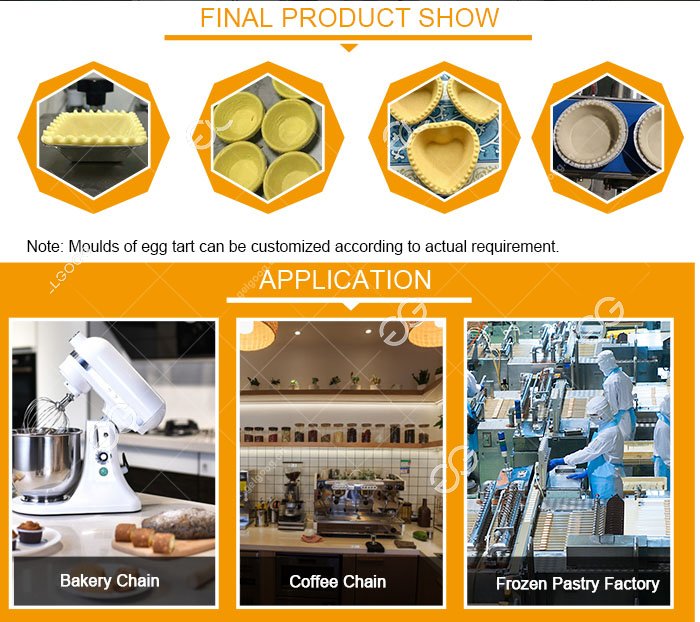 Features of automatic egg tart crust machine:
1. The production line imitates the process of hand-made egg tart skin, which does not affect the taste and quality of the product.
2. The egg tart shell embryo making machine in this production line has a large output and can be equipped with 3-5 egg tart shell forming machines.
Application of Commercial Egg Tart Shell Making Machine
Portuguese egg tart crust, Cantonese egg tart crust, and products similar to tart crust. And this kind of egg tart machine is widely used in bakery chain, coffee chain, frozen pastry factory.