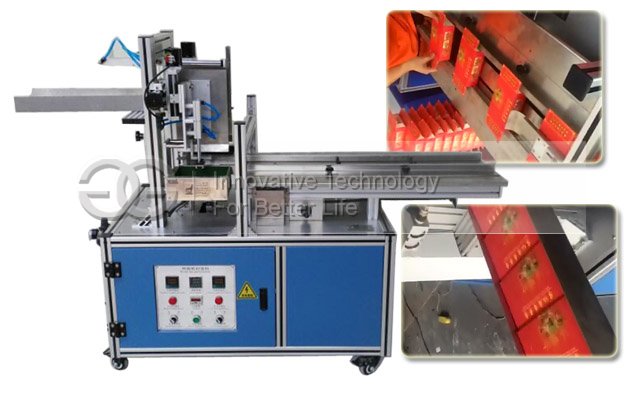 Application:
1. Scope of application: Suitable for square paper box with glue and sealing.
2. Applicable specifications: Length 80-300 mm, width 40-200 mm, hight 15-120mm.
3. Apply hot melt adhesive: Packaging hot melt adhesive, granular, strip, and block.
4. Common industries: Biscuit boxes, coffee boxes, food boxes, medicine boxes, tissue boxes, ink boxes, soap boxes, sanitary napkins, sanitary pads, various color boxes, commodity department boxes, cosmetic cotton boxes.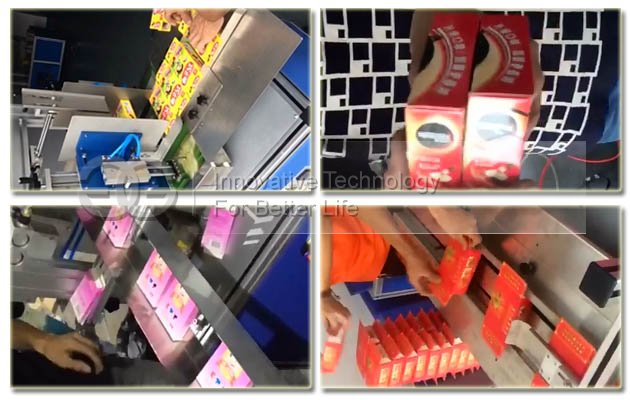 Description of Hot Glue Carton Sealing Machine
Our company semi-automatic box hot melt adhesive sealing machine is designed for rectangular box gluing cover seal box, controlled by the Japanese control lines, absorbing foreign advanced technology industry experience to upgrade to 3 generation of hot melt adhesive sealing box machine, and its appliance adopts full control, it has 3 protection of temperature control, automatic in action, three-dimensional space conditioning system, low failure rate, long life and other advantages, these advantages make the device, the adjusting range is extensive can be suitable for all kinds of carton box, called efficient and economic in the history of seal box equipment, frame body USES the international standard food with 304 stainless steel plate, high strength, its unique large mesa design, allows two people at the same time operating space flexible and convenient.