The bag stitching machine consists of automatic bag sewing machine, folding machine, bag support columns, 2.5 meters of belt conveyor and matching of electric control system, adopts photoelectric control implemented to send bag, folding, seam integration, greatly increase the packaging fastness, effectively prevent the package materil, leakage phenomenon, is widely used in food, sugar, chemical industry, ports and other bulk material volume edge-sealing bag.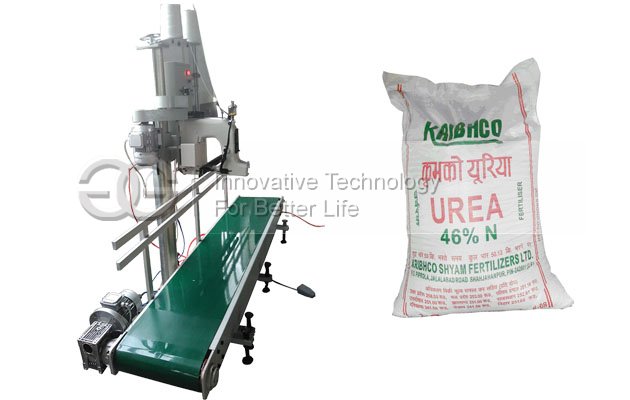 The automatic bag sewing machine is fully automatic sewing machine, the photoelectric control automatically starts and stops stitching. The position of the sewing machine on the supporting pillar can be adjusted freely in the range of 400-900mm and fully meet the sewing requirements of different height packing bags.
Mobile conveyor is convenient to move position in the workshop, suitable for sewing in different positions; The fixed conveyor belt is highly adjustable from the ground, which increases the range of suture, and is suitable for the unlevel work of the workshop. Customers can also customize the different length of conveyor based on their own needs.