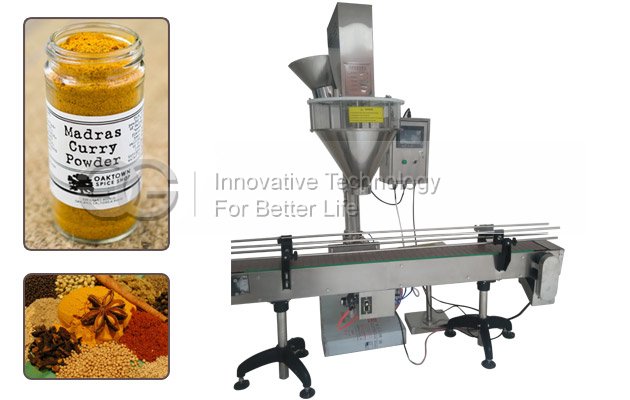 Automatic curry powder filling machine adopts two sets of different sizes of packing unit: prepacked and supplement to fill; Three sets of servo motor and Siemens color touch-screen, fully enhance the precision and packing speed, suitable for packaging all kinds of powder, superfine powder materials, such as milk powder, rice flour, coffee, monosodium glutamate, solid drink, glucose, food additives, curry powder, carbon powder, fire extinguisher filling material and other chemical raw materials etc..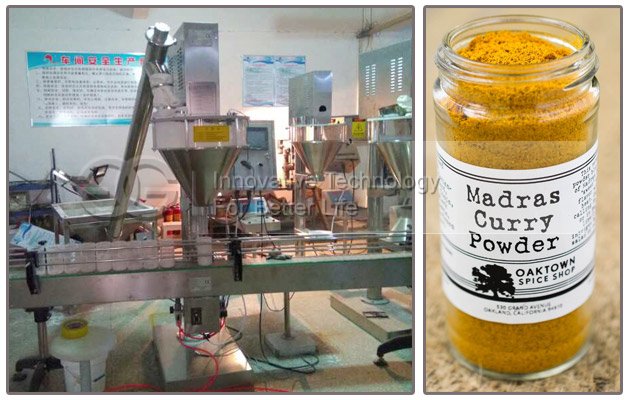 Features of Automatic Curry Powder Packing Machine
1, Designed to weighing secondary supplement;
2, Reasonable machine structure and layout, change the packing varieties, cleaning up is extremely convenient;
3, Color touch screen man-machine interface, full English showing the working condition, operating instructions, operation simple and intuitive. Packing weight stepless adjustable at any time, the operation way is clear at a glance at any time, fault alarm prompt;
4, PLC work stability, anti-jamming, high weighing precision, high speed;
5, Filling adopts servo motor drive, accurate, high precision, big torque, long service life, speed can be set;
6, All kinds of product parameters formula can be stored, for later use, can store 10 formula;
7, Replace spiral attachments, can adapt to superfine powder to large particles, many other materials.