The large-scale automatic macadamia nuts roaster is a factory, large-scale, and automatic nut drying processing equipment. It blows up and down and heats evenly. The machine can dry macadamia nuts, pistachios, hazelnuts, cashews, almonds, peanuts, sunflower seeds, pumpkin seeds, etc.. It can be used as single machine, can also be used with all kinds of production line, like
peanut butter production line
.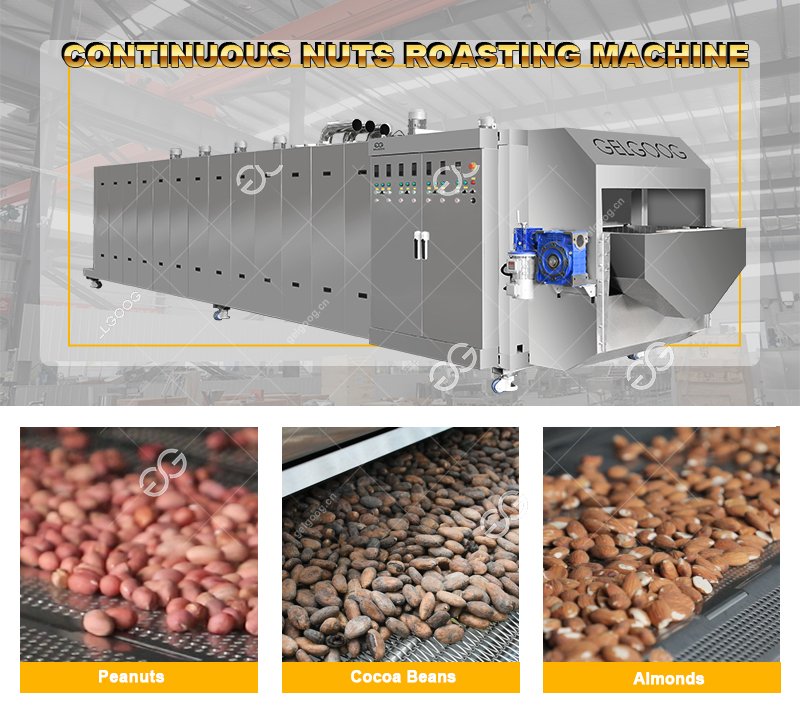 Compared with traditional workshop-style frying, simple drying room or high-temperature frying processing, this continuous nuts roasting machine requires less labor, simplified production processes, fully automatic production, no frying media, naturally no additives, no nutrient loss, more hygienic production links, and production efficiency Higher and easy to adjust the baking effect, it can not only achieve the best baking effect of different nuts and fruits, but also retain the nutrition and color of the original nuts and fruits, and the baking quality is stable. It is the ideal for large-scale production in nut processing plants and roasted seeds and nuts factories. choose. Different equipment can also be customized according to the needs of users. Please contact the sales manager for details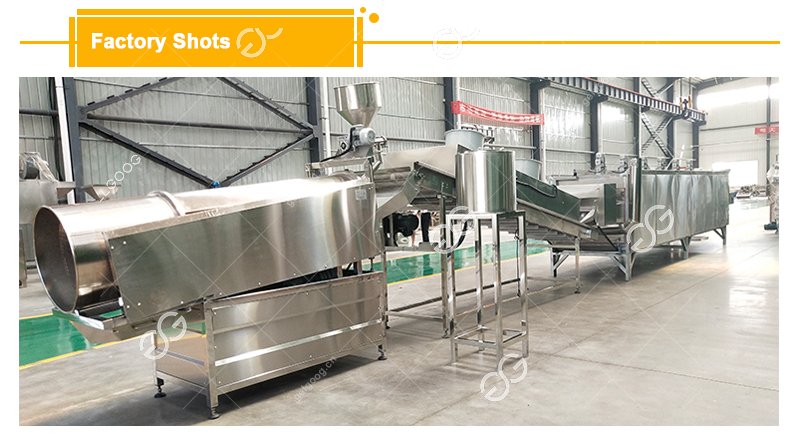 Characteristics of Macadamia Nuts Roasting Machine
1. Except for standard parts such as motors, radiators, bearings and electrical components, the equipment is made of food-grade stainless steel, which is easy to clean and meets the relevant regulations of food hygiene.
2. The equipment has exquisite appearance, good structural strength, stable conveying, stable and safe operation of materials
3. The thermal insulation system uses high-quality thermal insulation cotton. When the furnace temperature is above 200 degrees, the external sheet metal is still cold.
5. The connection between the furnace and the outside has good sealing measures to minimize the heat loss.
6. The hot air circulation system uses 6 circulating fans, each air outlet has an even air volume, and the hot air is evenly distributed in the furnace.
7. The suction port of the hot air blower also has a structure for equalizing the air volume, and has a device to prevent condensate from falling.
8. The size of the furnace chamber is accurately calculated to meet the baking needs of a variety of materials.
9. The hopper has a structure for uniformly distributing materials and preventing accumulation and jamming, making it ideal for discharging materials.