This equipment is mainly suitable for de-pitting and beating separation of stone fruits that have been pre-cooked or have eight maturities.
Widely used in stone fruits such as mango, peach, apricot, bayberry, etc.;
The cored screen is determined according to the size of the fruit core;
Specially equipped with anti-shattering nuclear device;
Automatically complete the process of juicing, pitting and discharging stone fruit fruits;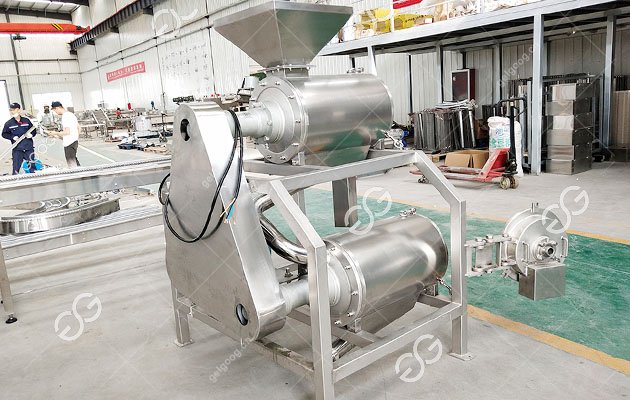 Multifunctional fruit pulp making machine
is applicable to a variety of fresh fruits and vegetables beating separation. This machine is suitable for orange, grape, macaque peach meat, mulberry notes, waxberry, peach (pitted), jam, juice, to separate the stone from the fruit, seeds, thin skin, also can extract green vegetables, tomatoes, peppers, cut celery, and other greens pulp, is an ideal machine for making jam, fruit juice, vegetable juice, fruit pulp, an important equipment for food processing enterprises.

Features of Industrial Mango Pulp Making Machine
This machine is a scraper automatic beating equipment, used for the fruit class materials slagging and pulping.
Pulp and slurry automatic separation.
Material contacting parts are made of high quality stainless steel.

Working Video of Industrial Mango Processing Plant