Steamed stuffed buns machine is also called the steamed bun molding machine, automatic steamed bun making machine. Steamed stuffed bun machine was born in 2001, at that time, steamed stuffed bun machine mainly engaged in the production of steamed stuffed bun. Steamed stuffed bun machine in 2010 formally enter a relatively mature stage, making outstanding contributions to the Chinese traditional food. The new generation of steamed stuffed bun machine not only can produce steamed stuffed bun, steamed bread, also can make steamed pumpkin pie, dumplings, steamed BBQ pork buns, steamed creamy custard bun, goo.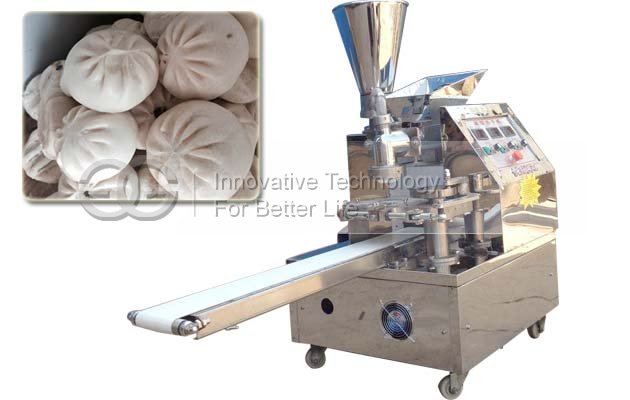 1. New machine head, feed double frequency control, stable operation.
2. In accordance with the pastry technological requirements of dynamic design, to ensure high density products, strong elasticity, the surface of buns is bright and smooth, pattern neat, smooth taste, the quality far more than handmade products.
3. High degree of automation, quantitative accuracy, product size uniform, skin filling ratio can be adjusted, one person can operate, the work efficiency is equivalent to 12 to 8 workers by hand.
4. Multifunctional, this steamed bun maker can produce all kinds of dumplings, steamed buns and all kinds of stuffing and pumpkin pie.
5. The main parts are made of stainless steel, beautiful appearance, consistent with national food hygiene standards.
6. The body is light, the structure is reasonable, forming, filling, feeding and control board are independent motor drive, easy maintenance and cleaning.