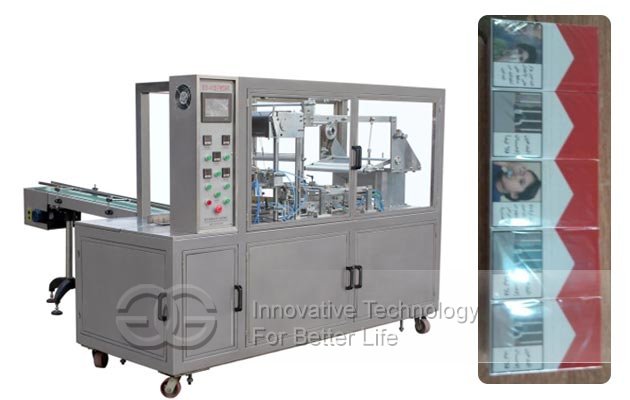 This
medicine box cellophane wrapping machine
is widely used in medicine, food, protect key products, cosmetics, daily necessities, stationery, poker and other industries in various cassette items in the package collection or single box of fully automatic packaging. After the machine packaging products have "three anti SanDiGao" function, namely, anti-counterfeiting, moisture-proof, dust-proof; Improve the grade of products, improve product added value, improve the quality of the product appearance decoration.This machine adopts imported PLC control, electrical integration of system operation.Reliable performance, easy to use, with box packing machine, packing machine and other mechanical linkage.Is a set of domestic advanced cassette in the bag or large items of 3 d packaging equipment.
Application of 3D Cigarettes Box Flim Wrapping Machine
It is widely used in three-dimensional cosmetics, pharmaceuticals, food, health supplies, audio and video products, stationery, daily necessities and other items fitted cassette package wrapping.
Main features of Cellophane Wrapping Machine for Box
1. The man-machine interface, PLC control, fault diagnosis.
2. Adopt servo motor under the automatic film, adjustable speed, length, the film smooth, accurate.
3. Use full cylinder drive, smooth operation, accurate synchronization, convenient adjustment, perfect sealing.
4. Compact structure, convenient operation and maintenance, security and protection is complete.

Cellophane overwrapping machine is used to wrap films for several cigarettes boxes together