Introduction of Automatic Biscuit Making Machine
Hard biscuit making machine is a mature product of our company, with novel equipment design, compact structure and high degree of automation. The company can provide reasonable design configuration according to the customer's site, output requirements and electrical requirements to achieve customer satisfaction.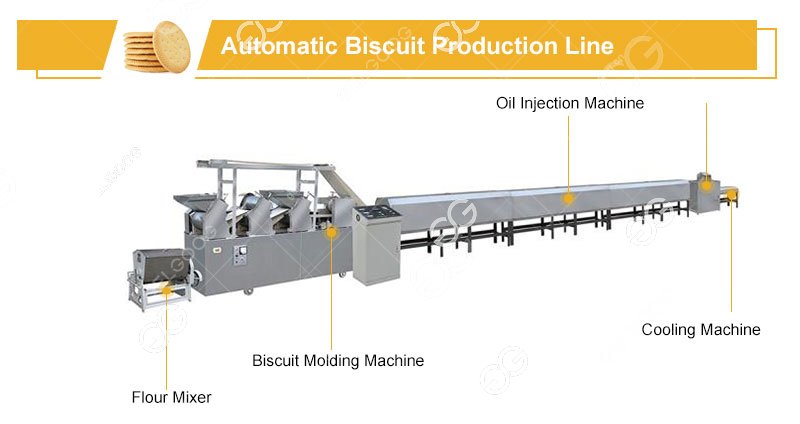 In addition, the shape of the biscuits depends on the mold. The company can provide customers with hundreds of mold options. Of course, they can also be customized by the customer's own design company, whether it is finger biscuits, butter biscuits, thin biscuits, soda biscuits, animal biscuits, and whole grains on the market. Biscuits are still sandwich biscuits, and this production line can produce them.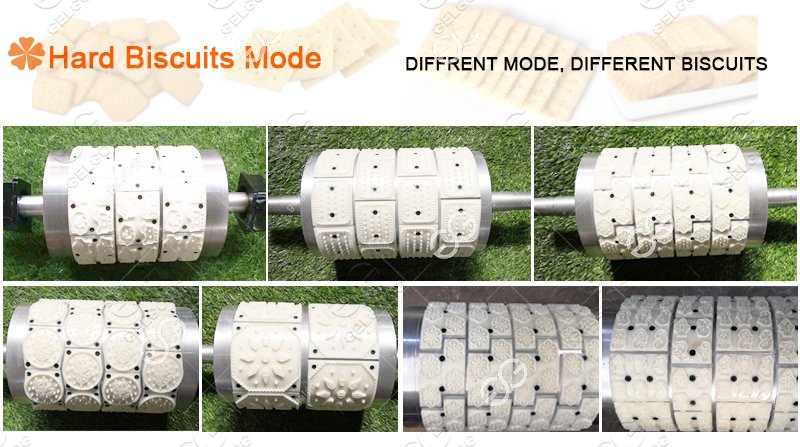 Biscuit Manufacturing Process
mixing dough-biscuit molding (crispy/toughness)-salt and sugar taste-baking-oil injection-turning machine (saving plant space)-cooling-differential cake- -package
Output range: 400-500kg/h
The oven heating methods are electric tunnel oven, gas tunnel oven, heat transfer oil tunnel oven, diesel tunnel oven (please choose one according to your own situation)
The types of biscuits are divided into two types: (soft biscuits and hard biscuits)
Crisp biscuits are high-fat biscuits:They are generally thicker and can be stamped into a mold once, and the output is higher.
Tough biscuits are low-fat biscuits: This kind of biscuit is generally thin. The forming machine has three or four rolling rolls and a mold roll, and consists of waste recycling. Soda biscuits are also tough biscuits.
Remarks: Our company can customize non-standard products according to customer requirements.