The chin chin packaging machine, one kind of granule packing machine, is controlled by computer program, and the production process can be completed automatically, like bag making, measuring, filling, sealing, cutting, printing batch number, production date counting, etc. Suitable for packaging food, medicine, chemical industry, seeds, daily chemical industry and other loose and unsticky granular materials.
The whole chin chin packing machine adopts stainless steel structure to meet sanitary standard. This machine has stable performance, easy operation and low failure rate. Has received the domestic and international customer's unanimous praise. A set of tools and operating instructions for a random set of accessories.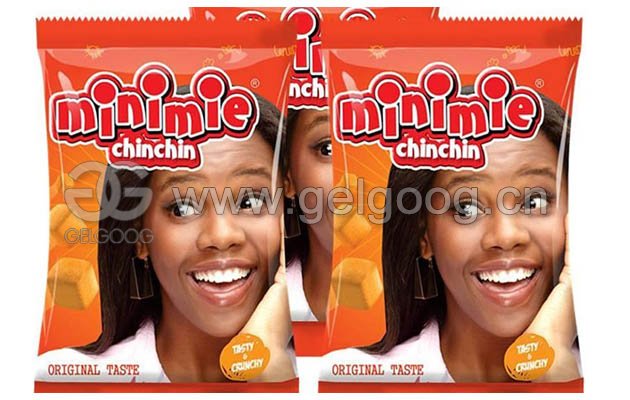 Sealing form: It can be made into three edges, four edges, and pillow bags.
Packaging materials: Polyethylene polyester/aluminum foil/polyethylene nylon/PE and other plastic composite film.