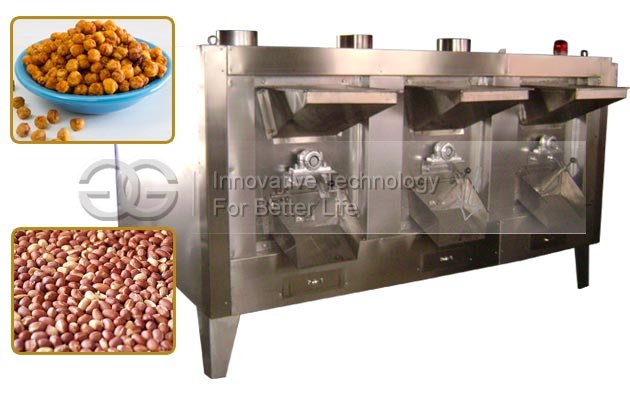 Characteristics of Drum Cocoa Bean Roaster Machine
The baking oven is safe and energy saving, convenient and healthy, heating fast, stable performance, less consumption, low operation cost, long service life, simple operation and maintenance, the baking quality meet the food hygiene standards and the international standard.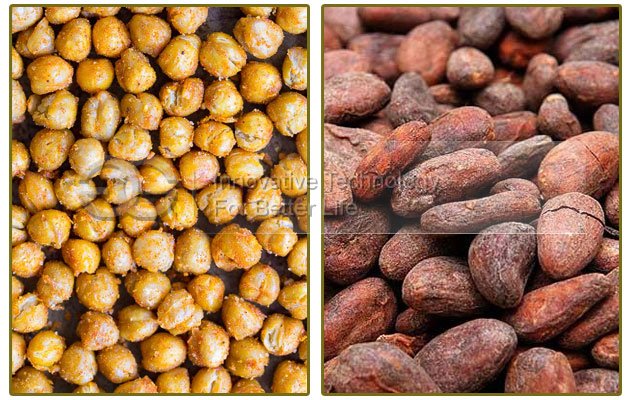 Usage and Working Principle of Chickpeas Roasting Equipment
This machine is mainly used in the peanut, sunflower seeds, melon seeds, almonds, chestnuts, beans, legumes, nuts, baking or drying to reduce the moisture.
Heating mode of cocoa beans roasting machine has electric heating, coal heating, gas heating, on the principle of rotary rolling cage, heat conduction and thermal radiation, effective control the heating evenly, ensuring the quality of baking.
This equipment is equipped with automatic temperature control device: Open the time controller, and adjust the time that needed to dry materials, when arrive the baking time, automatic start alarm device. This roaster machine can match with
peanut butter grinder machine
.