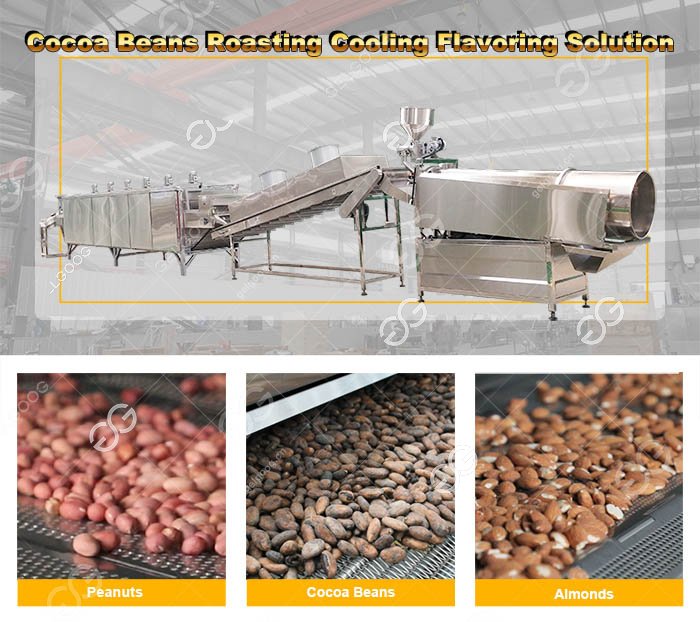 This cocoa bean roasting machine is suitable for roasting peanuts, melon seeds, pistachios, hazelnuts, cocoa beans, almonds and other nut materials. Gas and liquefied gas can be used for heating. It has the characteristics of baking and cooling integrated, baking time, speed, temperature controllable, adjustable, fault alarm, even baking, high output, no pollution, no damage, open flame heating, strong flavor and so on.
Characteristics of Cocoa Bean Roaster Machine
1. Firm and reliable skeleton, beautiful and firm, and is easier to disassemble and maintain.
2. The use of high-quality thermal insulation cotton, with good sealing measures to minimize heat loss.
3. The hot air circulation system uses 6 circulating fans, the air volume of the air outlet is even, and the hot air is evenly distributed in the furnace.
4. While heating is uniform, the heating speed is fast. At the same time, the Omron temperature controller and solid state relay are used to accurately control the temperature of its 6 areas.
5. After accurate calculation, it can meet the baking needs of a variety of materials.
6. The hopper has a structure for uniformly distributing materials and preventing accumulation and jamming, making it ideal for material discharge.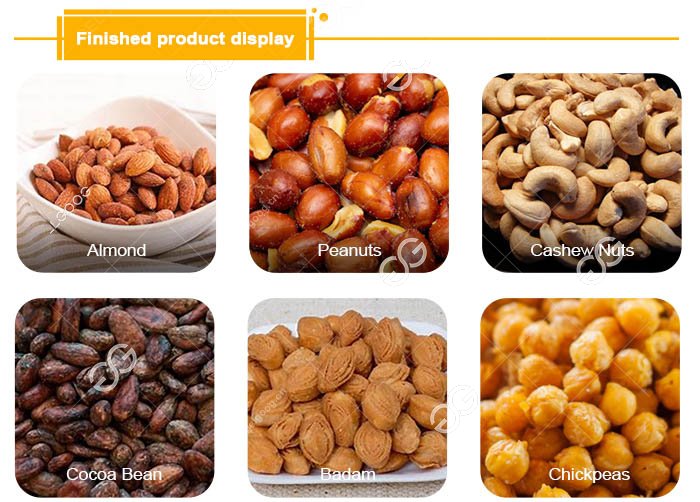 Usage and Working Principle of Chickpeas Roasting Equipment
This machine is mainly used in the peanut, sunflower seeds, melon seeds, almonds, chestnuts, beans, legumes, nuts, baking or drying to reduce the moisture.
Heating mode of cocoa beans roasting machine has electric heating, coal heating, gas heating, on the principle of rotary rolling cage, heat conduction and thermal radiation, effective control the heating evenly, ensuring the quality of baking.
This equipment is equipped with automatic temperature control device: Open the time controller, and adjust the time that needed to dry materials, when arrive the baking time, automatic start alarm device. This roaster machine can match with
peanut butter grinder machine
.