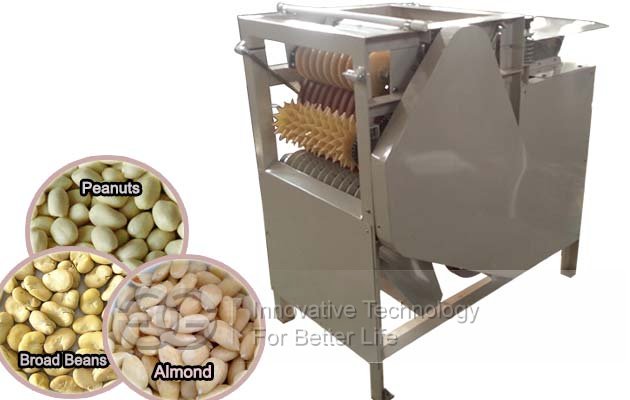 Introductions for
Wet Type Peanut Peeling Machine
Wet type almond peeling machine is specially designed for peeling the brown skin of almond kernels. High quality automatic almond peeling machine have a high peeling rate and low broken rate. Peeled almond enjoys a good taste and flavor and it can be used in deep processing of canned almond, almond dish, almond drink and almond dew.
Features of Peanut Red Skin Peeling Machine
It can remove the skin of peanuts/almond/chickpeas off easily and gently like human hand. This machine can be used to peel the skin of peanut, almond, bean, broad bean in wet way(after being soaked in water).
1. Moderate peeling ways protect almond kernels from being crushed.
2. High peeling rate up to 98% and low broken rate less than 1%.
3. Wet type peeling machine needs soaked almonds.
4. Main parts are made from stainless steel and have a long service life.
5. This almond peeling machine is also suitable for peeling peanut, soybean, pine nut, cashew nut etc.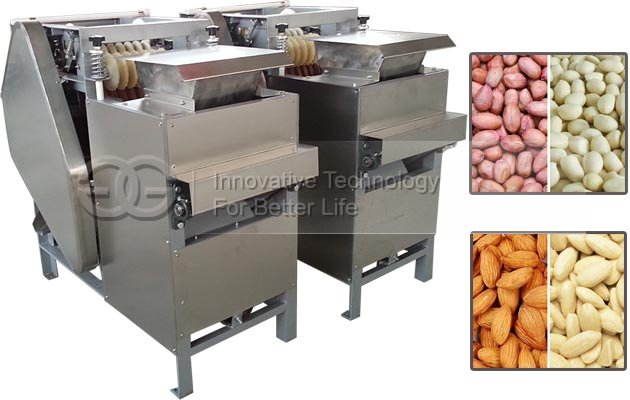 Advantages of Peanut Wet Peeling Machine
This Almond peeling machine is our new design machine, according to the wet peanut peeling machine, we change the inside structure of the machine, now the machine is specially used to peel the almond. Almond peeling machine uses high standard pure soft rubber wheel, and remove the skin of almonds off easily as human hand, put the almonds (which are soaked in hot water) into the feeding funnel of this machine and the rubber will ring rub to peel the almonds.