Processed food type of Bone Saw Machine
Suitable for all kinds of small and medium-sized animal bones, frozen meat, fish bones, frozen fish, ice processing.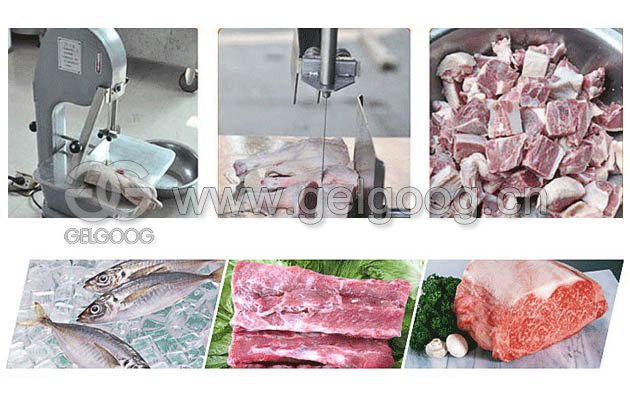 Description of Bone Saw Machine
Bone sawing machine is designed by introduction of foreign advanced technology through careful design and production of meat, bone processing machinery, with high work efficiency, low energy consumption, safe and convenient operation, beautiful appearance and other notable features, is ideal equipment for the meat, bone, frozen meat, poultry, fish, can be widely used in hotels, restaurants, food processing plants, slaughterhouses.
250 sawing machine adopts aluminum paint shell. This series of bone sawing machine parts in contact with food are made of stainless steel or after special treatment of the surface, meet the national food hygiene standards.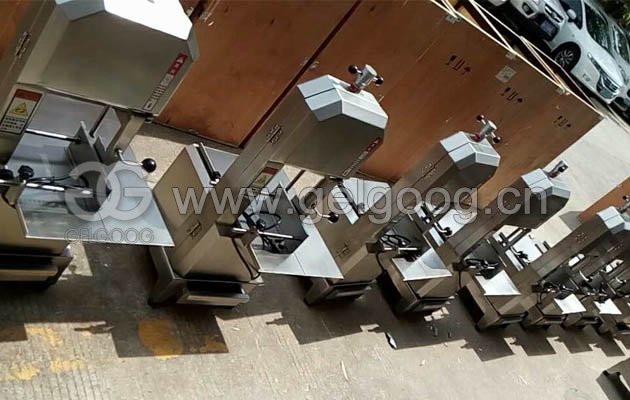 Features of Bone Sawing Machine
1. Flat fuselage design, stainless steel sealing plate, in line with food hygiene and easy to clean;
2. Stainless steel door, special treatment of the surface, easy to clean and maintain;
3. Saw belt tensioning device, easy to install and adjust sawing belt;
4. Saw belt stabilizing device, sawing saw with stability will not swim;
5. Thickness adjustment plate to strengthen the design, easy to adjust the thickness of the processing, will not shake when moving;
6. Full-pressure rod design, improve work safety. Good machine waterproof, easy to clean, safety and health.