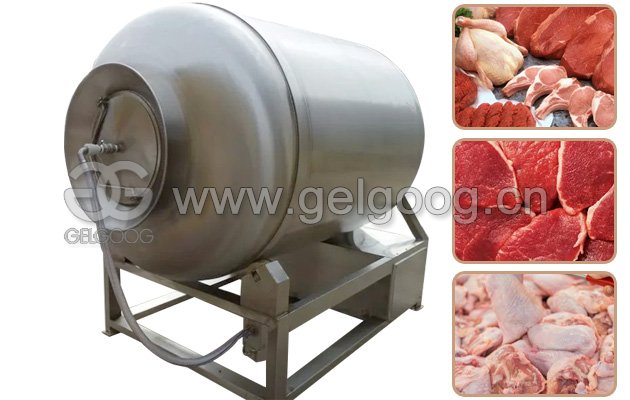 This
vacuum meat tumbler machine
is mainly used for the processing of meat, such as beef, lamb, chicken, duck, goose meat, pork, fish, and other products put inside in the vacuum state, can improve the speed of spices into the meat, and maximum keep the moisture inside the meat. Put meat under vacuum condition, through the cylinder rotation roll kneading, make the meat and hamonious additives, make meat tender, in order to achieve the purpose of the high production rate. The price of vacuum rolling machine is different according to the configuration and material, and the price is slightly different.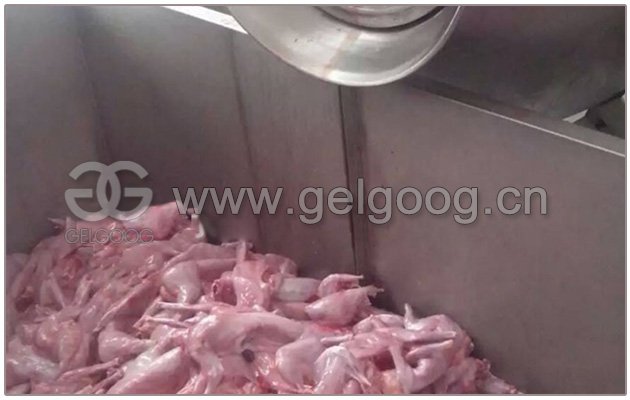 Advantages of Vacuum Meat Kneading Machine
1.Continuous vacuum function. Vacuum rolling machine (fixed vacuum degree) and breathing rolling (vacuum constant pressure alternation) can be selected in two cases: the vacuum gauge is equipped with a vacuum gauge to display the vacuum degree in the rolling barrel in real time.
2. Adopt variable-frequency stepless speed regulation with a speed range of 3-12rpm (which can choose 1-4 low-speed functions); The optimized processing technology can be selected to improve production efficiency. Saving energy consumption; Start smooth, reduce the impact of machine start and extend the service life of the machine. The low - speed function is suitable for many kinds of rolling and easy deformation products, especially poultry and fishery products.
3. Improved loading and unloading solutions. Vacuum suction nozzle can be used as auxiliary material add port.
4. High standards of hygienic design. The whole machine adopts SUS304 high quality stainless steel material; Rolling barrel interior fine polishing, no sanitary dead Angle, unloading device can drain thoroughly.
5. Optional v-shaped and single blade blades, different rollers for different products.
6. The vacuum pump is used to configure vacuum tube passing filter, select high-quality vacuum sensor and improve the reliability of vacuum system.
7. Automatic loading of equipment, automatically feeding, rolling and kneading.