Commercial pizza cone maker machine can produce conical, round, spiral pizza cones, the finished pizza cone can be used to hold cheese, all kinds of stuffings, which is really popular and yummy fashion food. This cone pizza molding machine is widely used in tea restaurant, Bakery, Drink store, Cake room, Cafe shop, Western restaurant etc.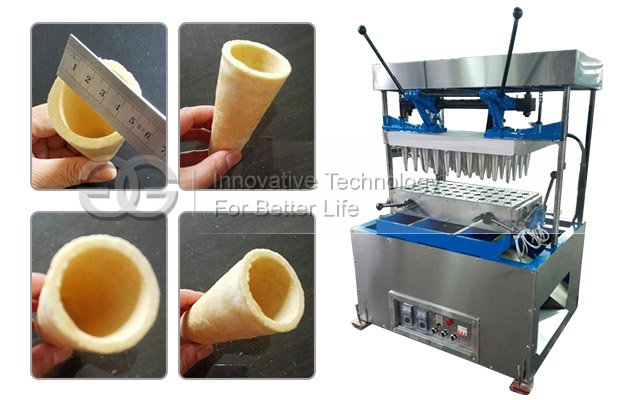 Features of Commercial Pizza Cone Making Machine
1. Pizza cone maker machine has advanced design, compact structure, which is made of stainless steel.
2. Baking temperature is adjustable, which can ensure the produced pizza cones have beautiful and complete shape.
3. Easy operation, pressing the button to control the process.
4. Wide application, can be used in school, restaurant, coffee shop, etc..
5. Baking mould is made of aluminum, surface is insulation material, avoid sticking pizza cones;
6. Can adjust the temperature of upper and lower mold according to the requirements.
7. The machine has alarm device. The working temperature can be adjusted.

Pizza Cone Machine Testing Video