Meatball making machine is a kind of ideal meat ball molding equipment, can produce fish balls, pork meatballs, beef meatball, filling meatballs, etc., with different sizes. The meatball making machine for sale has fast forming speed, convenient sanitation, easy to be dismantled and so on. This meatball forming machine can replace the manual production, which equals to dozens of people production. Meat ball machine made by our factory has good quality and quality assurance, welcome to consult and negotiate.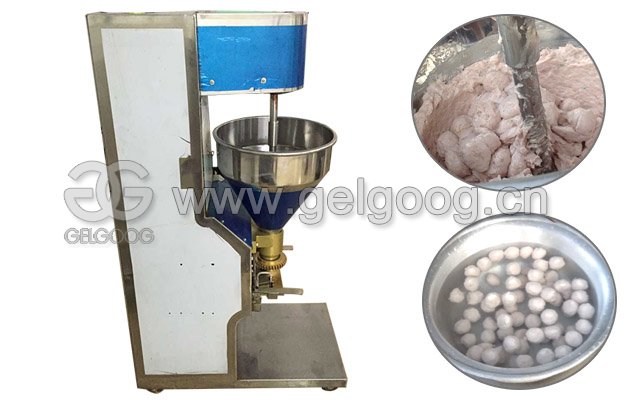 This commercial meatball machine is simple for operation regulation, meat in the middle and no broken filling, can produce the diameter of 20-47 (45-100 meat ball per kg meat) of different specifications of the circular fish balls meatballs, strong maneuverability, high stability, stable production rate. It is very suitable for all kinds of food production companies and individual needs. The machine is made of 304 stainless steel, which conforms to the hygienic standard and is easy to clean.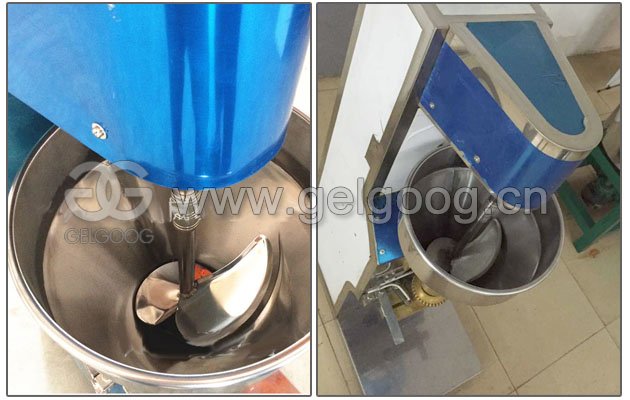 Startup steps for Commercial Meat Ball Making Machine
1. Put the meat pulp as the filling into the small hopper on the right, and start the machine to see that the meat slurry will stop when it flows through the front plastic pipe.
2. Put the pulp into the large hopper on the left, start the machine, adjust the pressure regulating wheel above the hopper, and adjust the pressure to make the shape of the balls round.
3. Continuous production of 10-20 balls, after observation of several balls, whether they are exposed, then adjust as follows:
A. If it is exposed because of too much stuffing, it needs to adjust the copper screw cap and turn the copper screw anticlockwise, so that the filling can be packed less.
B, if not you, that will be after a of balls caught with the hand, with thin iron balls cut along the direction of falling balls, and see if the packet stuffing too little, too little if you need to adjust to the right at the bottom of the copper in the hopper and the self-contained cover, the clockwise rotation into some, can make the filling pressure, how much filling according to user needs to adjust, but not to leak stuffing.
4. Adjust the production speed, adjust the production speed according to the size of the balls. The small balls can release the production speed a bit, and the speed of the large balls is relatively slow. After adjusting, gently tighten the screws on both sides of the pressure regulating rod to prevent the pressure from changing.