This chin chin making machine has high output, labor-saving, cost savings, safe and reliable, easy to maintain. This chin chin molding machine is a hand-cut analog food products developed from a multi-function cutting machine, including dough pressing, forming and conveying belt.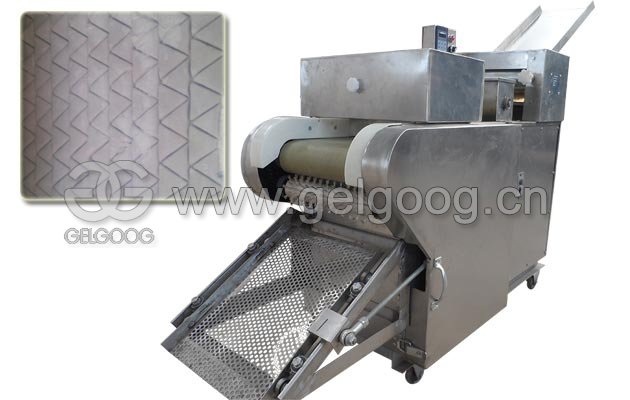 The operation is simple and the whole process only needs 1-2 persons. The width and thickness of chin chin can be adjusted according to the user. The cut chin chin is the same in size and will not appear sticking.
This chin chin making machine is also one importan part in chin chin production line.