Features of Automatic Pouch Chocolate Packing Machine
1, Stainless steel shell, in line with the food or pharmaceutical GMP requirements. This packing machine can automatically finish bag making, measuring, filling, sealing, cutting, counting, and at the same time according to the demand of customers printing batch number, and other functions.
2, Computer controller is domestic first patented product, and the use of advanced CPU chip, large LCD display, be clear at a glance. Simple and convenient operation, fault self-diagnosis function.
3, LCD computer set arbitrarily, driving stepper motor control bag length, stable performance, easy to adjust, and accurate detection.
4, Specially set production automatic alarm function, set automatic packing speed indicator.
5, Automatic induction type vibration feeding metering, and ensure the accuracy of the packing material not easy to be crushed or destruction of the original material properties.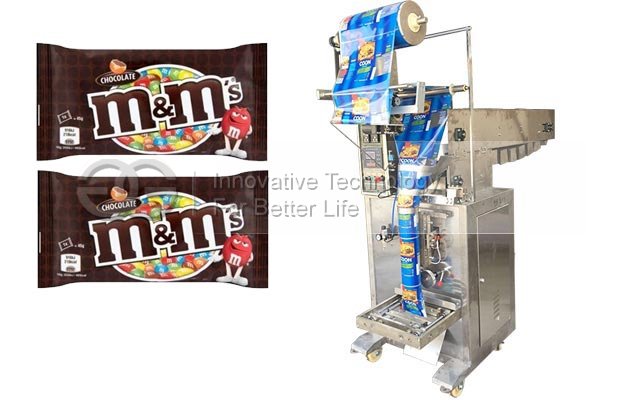 Scope of application
Suitable for puffed food, small steamed bun, fried food, dried fruit, nuts, shrimp, melon seeds, cashews, almonds, pistachios, pine nuts, melon seeds, peanuts, beans, walnuts, popcorn, raisins, Chinese wolfberry, spices, beef, beans, desiccant, activated carbon, washing powder of granular materials packing.