The automatic round tea bag packaging machine is suitable for tea, coffee, food, pharmaceutical and chemical products in the granular material.
1. Mainly used to make the round tea bag.
2. It can be done automatically bag, measuring, filling, sealing, cutting, counting and batch printing functions can be configured according to customer requirements.
3. Adopt advanced microcomputer controller, drive stepper motor control bag length, stable performance, easy adjustment and accurate testing.
Control system automatically matches the actions, with high accuracy. Bag length adjustment is simple and accurate. Packaging speed and length of bag can be adjusted continuously within the rated range, do not need to change parts;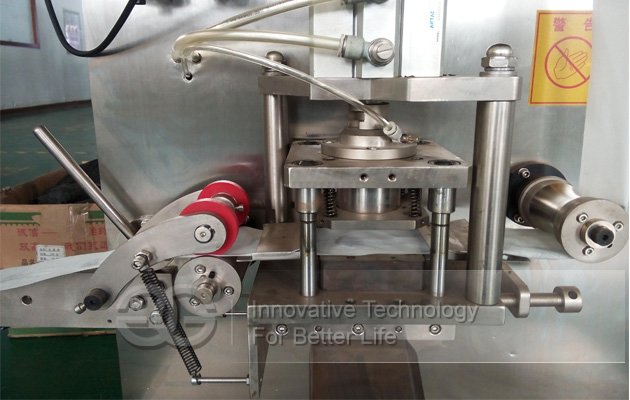 The design uses a unique embedded sealing, strengthening type heat sealing mechanism, intelligent temperature control instrument temperature control, has a good thermal balance to adapt to a variety of packaging materials, good performance, low noise, sealing lines clear, strong sealing;
Applicable scope:
Application in the automatic packaging of food, and loose, non sticky and fine granular or coarse powder materials of chemical products, such as soup, coffee, granules, desiccant, monosodium glutamate, sugar, salt, cereal, Chinese herbal medicine powder and other particles, thick powdery materials.