This coconut meat peeling machine is suitable for the removal of coconut fiber layer and scale of the surface of the coconut brown skin removal, compared with the traditional artificial peeling method, saving artificial, at the same time, also greatly improve the working efficiency.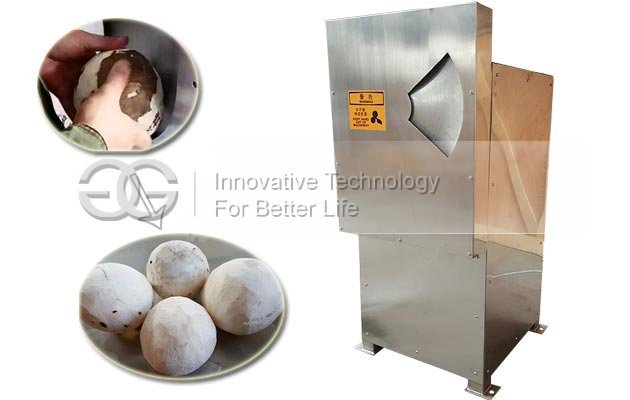 Structure characteristics and working principle
This peeler machine is mainly composed of frame, paring knife plate component, driving component etc. When this machine is working, artificial handle gently lift coconut and sticks the paring knife plate, and then use hand quickly turn the coconut, make the skin to eliminate various surfaces of the coconut;
In addition to the transmission part, the rest parts of coconut peeling equipment are made of aluminums magnesium alloy and stainless steel.
Related Product:
Coconut Juice Extraction Machine