Introduction of 300kg/h Fried Onion Processing Machine
The fully automatic crisp onion fryer is our company's star product. It has rich experience in equipment technology. After years of continuous innovation, our company's fryer is now the leading product in the same industry. And we have 300 kg/h, 500kg/h, 1000kg/h for selection.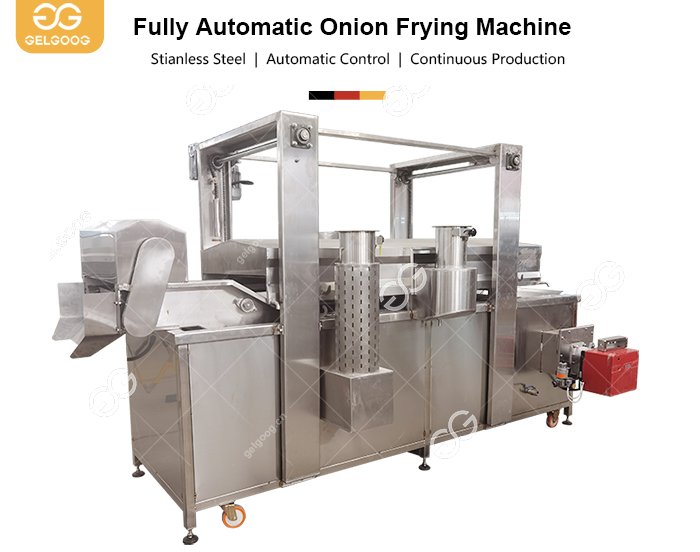 It is suitable for frying and processing all kinds of conditioning products and snack foods. The fried products are uniform in color without residue, and look good in appearance. Moreover, using our equipment saves time, labor and labor. While ensuring product quality, it also increases the number of products.

Chopped onion is a kind of food that is very thin and prone to floating. Our company specially developed a new type of frying equipment, which adopts double-layer mesh belt, in order to prevent the chopped onion from floating during the frying process, resulting in inconsistent frying color. The gap between the double-layer mesh belts can be adjusted, so that the same equipment can be used at the same time for pasta of different thicknesses, which will play a multi-purpose effect.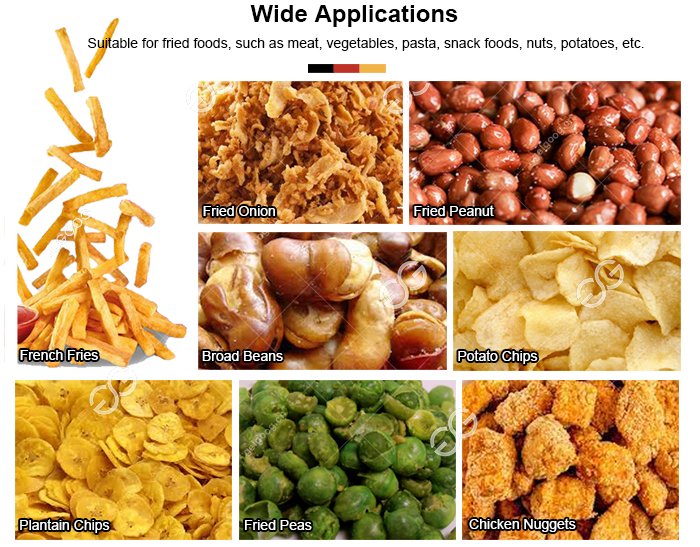 Features of Automatic Onion Frying Machine
Made of high-quality stainless steel material and has a long service life
The frying temperature is controlled automatically, can be set according to different fried products
Frying time can be adjusted and set according to the frying requirements of the product
The length, width and output of the fully automatic fryer can be made according to user needs
The frequency conversion or stepless speed regulation of the product is conveyed by the mesh belt.
Heating methods include electric heating and gas heating, which can be customized
Automatic temperature control, automatic discharge, unique slag scraping system, truly realize the automatic production of products
It is widely used in the processing of meat products, fried chicken wings, fried food, aquatic products, vegetables, pasta and other fried foods. This equipment is suitable for frying all kinds of food, especially for the food with a lot of slag during the frying process, such as pasta food with paste, seafood, etc. The company can design and process the equipment according to the user's product requirements, and provide the entire production line scheme and equipment.