This chilli sauce grinder machine is also suitable for making sesame paste, sunflower seed butter, cashew nut butter, pecan butter, etc. its biggest advantage is high output, and can be directly to the whole peanut grinding paste. Also apply to milk, peanut milk and dairy protein , essence, all kinds of beverages, aloe, pollen walls, pineapple, , ice cream, moon cake stuffing, butter, conserve, fruit juice, etc.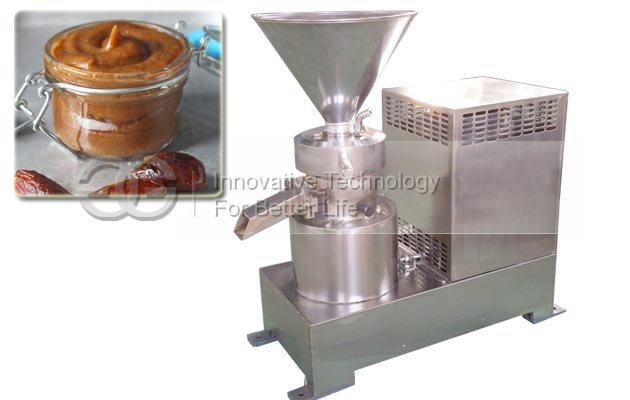 Working principle of Chili Sauce Grinding Machine
The machine is determined by the geometry, different rotor rotating in high speed under the relative motion, obtained by shearing, crushing, grinding and high frequency vibration. The crushing chamber is provided with three grinding zone, a grade for coarse grinding, fine grinding area as two level, three level for the attritor area, through adjusting the stator and rotor, can effectively achieve the required a superfine crushing effect (or cycle). This machine has the characteristics of compact structure, smooth running, low noise, corrosion resistant, easy cleaning, convenient repair. Is currently the most ideal equipment in the wet ground.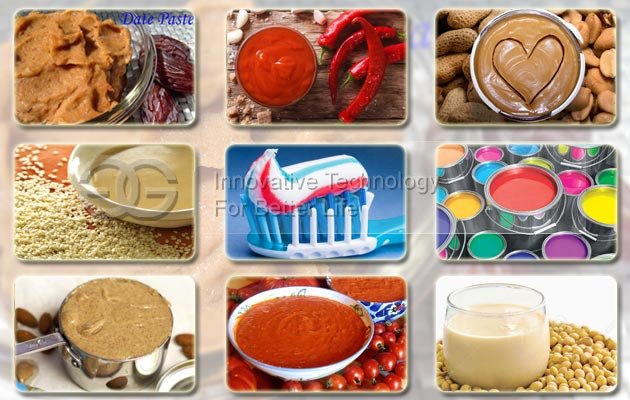 Application of
Grinder Machine for Chili Sauce
1, Food industry: pineapple, carrot, juice, fruit juice, jam, ice cream, red bean paste, coconut, bean paste, soy milk, peanut milk, peanut butter, sesame;
2, Chemical industry: Paint, pigment, dye, lubricating oil, grease, etc.;
3, Daily chemical industry: Toothpaste, detergent, shampoo, cosmetics;
4, Pharmaceutical industry: all kinds of syrup, nutrition, medicine, pharmacy paste, biological products, health products, ointment, oral liquid, intravenous fluid and so on;
5, Construction industry: All kinds of internal and external wall coating, waterproof anti-corrosion coating etc.