Semi automatic peanut candy production line, also named groundnut brittle making machine, consists of peanut peeler, peanut roaster, sugar melting pot, mixer, peanut candy forming and cutter machine. Each machine can complete work separately, whole process saving energy and labors.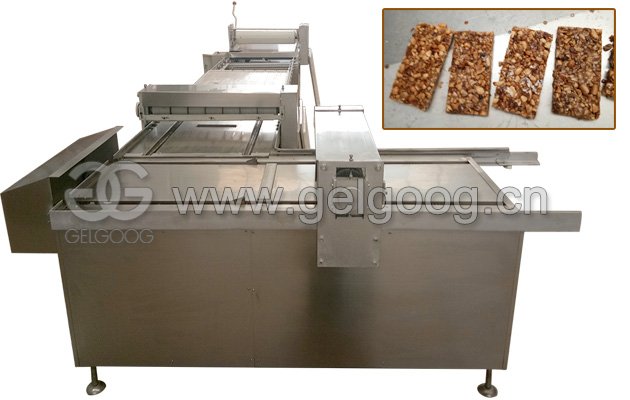 Introduction of Semi Automatic Peanut Candy Production Line
1. Peanut roaster: This machine is mainly used for peanut, beans, cocoa beans, seeds, nuts and other nuts. During the heating process, the drum keeps rotating, so that the material is heated evenly, so there will be no spot paste phenomenon. It has the advantages of energy saving and safety.
2. Roasted peanut peeler: The roasted peanut peeling machine is specially used to process the Fried or dried peanuts peeling into peanut kernels. Automatic separation of peanut and peanut skin after processing.
3. Sugar melting pot:Pot body is composed of inner and outer spherical pot body double deck structure, sandwich pot with a large heating area, high thermal efficiency, uniform heating, short liquid boiling time, heating temperature easy to control, safe and reliable insulation, anti-scald, etc. It can be used in the processing of various kinds of food. It can also be used for soup, cooking, stew and porridge in large restaurant or canteen.
4. Non-sticky mixer: The machine is special designed for mixing sticky materials which is made of SUS304 material.
5. Peanut brittle forming and cutting machine: Cut cut melon seed cake, nougat, rice muffin, pastry, peanut butter, sesame candy, walnut cake, etc., do not waste raw materials, reduce the cost, reduce the labor force.The cutting size can be customized depending on exact demands.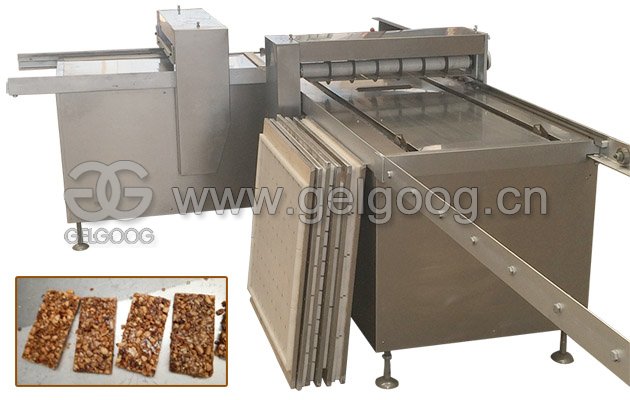 Advantages of Groundnut Brittle Making Machine
1. Automatic temperature control, rotary heating, roasting, discharging for roaster.
2. The peanut peeling machine has the functions of automatic peeling, separating.
3. Automatic stirring type sugar melting pot can be used in food, chemical, medical etc industry for cooking or boiling; Whole machine is made of SUS 304 which can meet the standard of food hygiene completely.
4. The special non-sticky pot material is adopted for mixing machine, which can automatic rotary, sway and mixing.
4. Whole machine is made of SUS 304 material.

As to the peanut brittle forming and cutting machine: 1) Cutting and forming plates of machine can be customized. 2) Manual control and easy to operate. 3) The cutting blades are made of high quality material which not easy to wear-out.