Are you still looking for a
cellophane wrapping machine
for packing all kinds of boxes with BOPP film. Here one set cellophane wrapping machine for sale which can meet his requirement for wrapping boxes.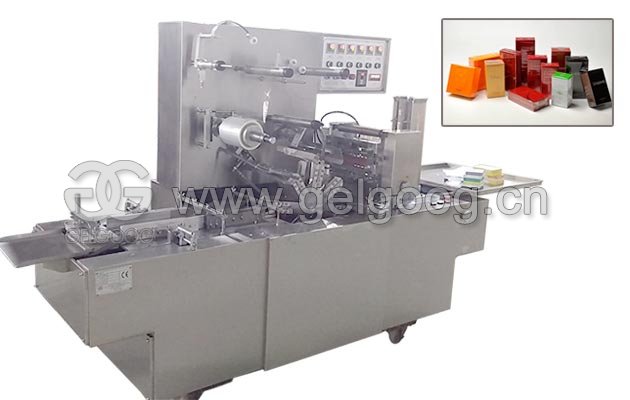 Transparent film packaging machine is also called the three dimensional packaging machine, 3 d transparent film packaging machine, smoke machine, all kinds of wine box, the machine is widely used in culture supplies, health supplies, food, medicine, cosmetics and other industries of all kinds of medium and small box type single transparent film 3 d automatic wrapping package of the item. Such as poker, condoms, cigarettes, early pregnancy test paper, etc. Transparent film packaging machine pack speed fast, run steady, change the breed fast. It can be fully automatic packaging, with variable frequency speed regulation, fault alarm, machine point dynamic adjustment, counting function. After packing, the product will be smooth and beautiful, and the products will be blocked, sealed and sealed, anti-counterfeit, moisture resistant and easy to unpack.
GGB-200A fully automatic cellophane wrapping machine is mainly applicable to the packaging of cosmetic packaging for medical, food, health products, cosmetics, audio-visual products, etc., such as PCS, chewing gum, health care products, tea, sugar, condoms, rubber, mosquito-repellent incense, cigarette, tape, VCD discs (CDS), playing CARDS, transparent soap, square type batteries, such as a floppy disk have played an important role in security, moisture, and improve product class, increase the added value products. The machine can be combined with the box machine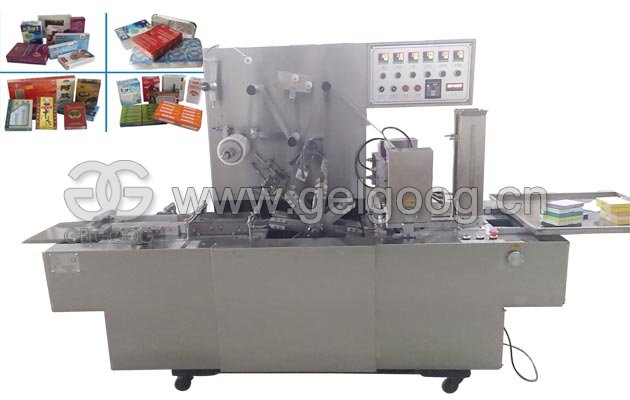 Features of Automtic Cellophane Overwrapping Machine
1. The structure is compact and reasonable, the performance is stable and advanced, the operation and maintenance is simple;
2. Adopt multi-function digital display inverter with no speed change;
3. It only takes 40 minutes to replace the mould;
4. Automatic feeding, automatic counting and other functions;
5. The transmission part has various protection devices and fault tips;
6. It is equipped with a membrane clutch, which does not waste packaging materials.