Want to know how to start up peanut butter company? Except for the rawm material peanuts, you also need one set
peanut butter making machine
, if you want to sell peanut butter in bottle, alo need filling machine.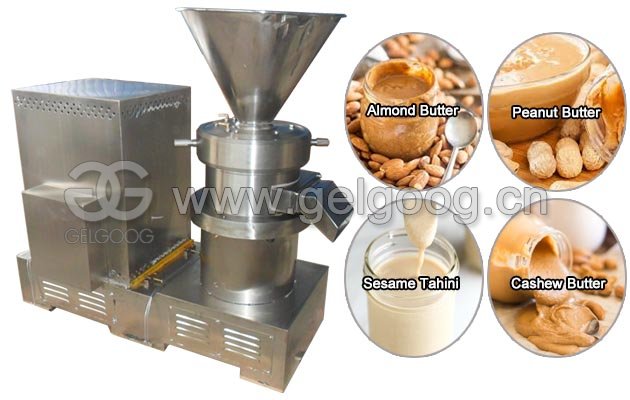 Peanut butter has rich aroma of the inherent quality of the peanut, commonly used as a sauce for noodles, steamed bread, bread or cold dishes, and is also a sweet cake, sweet bun and other filling ingredients.
Peanut butter is made from high quality peanut, and the finished product is hard and tough, with a strong smell of Fried peanut. High-quality peanut butter is generally light beige, fine quality, rich aroma, no impurity. Peanut butter is divided into sweet, salty two kinds, it is a nutritious table food, the application in western food is more extensive.
The peanut butter grinding machine is the wet material micro-processing colloid mill machinery. Its principle is through the different geometric shapes of the rotor gear grinding and stator grinding teeth rotating at high speed relative motion, made by processing the material under the action of gravity, centrifugal force and other composite, through its variable annular gap, by powerful shear force, friction force and the high frequency vibration. To achieve the purpose of dispersion, crushing, emulsification, homogeneity and mixing. Various kinds of grinding teeth are designed according to the material properties and different design requirements.
This machine has reliable performance and has simple operation, balanced running, small noise, easy maintenance, corrosion resistance, wide application, varieties are congruent characteristics, main technical indicators have reached advanced level of similar products at home and abroad. This peanut butter making machine is suitable for making peanut butter, tahini, almodn butter, tomato paste, chili sauce, bone paste, sunflower butter, etc.