This automatic weighing packing machine adopts intelligent temperature controller and accurate temperature controller, the packing seal is beautiful, neat. Our packing machine adopts PLC control servo motor, and double or single tensile membrane structure, and our machine's sealing and cutting positions adopt automatic correction device, motor constitute a large display touch screen drive control core; Maximize the whole machine's control precision, reliability and the intellectualized degree. The machine and measuring configuration can be done automatically measuring, feeding, filling bag, inflatable (exhaust), date printing all the packaging process, and automatic counting. Besides, it is equipped with fault display system, timely help troubleshooting.

As the different packing bags demand of customers, we can According to customer's demand to make machine suitable for pillow bags, hanging hole bags, and so on.
This automatic packing machine composed by ten scales, feeder, support platform, packing device, and other equipment.
The machine is with high precision, high efficiency without crash the materials.
It is the deal packing machine of snack and other shops or factories.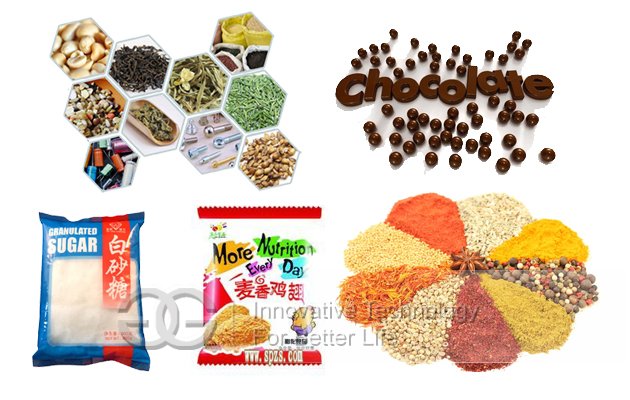 Advantages:

As introduced, this packing machine can finish automatic feeding, metering, filling, bag making, date printing and product output all the production process. The design of a complete set of machine is simple, reasonable, stable performance, easy operation and convenient maintenance. The method of opening and closing door and metering device can be adjusted according to material.Our automatic packing machine has new design, beautiful machine appearance, and the structure is more reasonable, more advanced. A variety of automatic alarming protective function, maximum limit to reduce wear and tear. In addition, the packing machine can connect pneumatic device, has a much a broader performance.