One set
injera making machine
was sold to Ethiopia. The circular injera making machine can produce injera with thickness of 0.3mm-1mm, and the size can control the round spring rolls of 10-50cm. We can customize round injeras with different sizes and output according to customer's requirement. The use of advanced temperature control system, let the temperature reaches zero error, to achieve the purpose of energy conservation and environmental protection, lower production cost, simple operating system, one person can operate, labor saving to the greatest extent.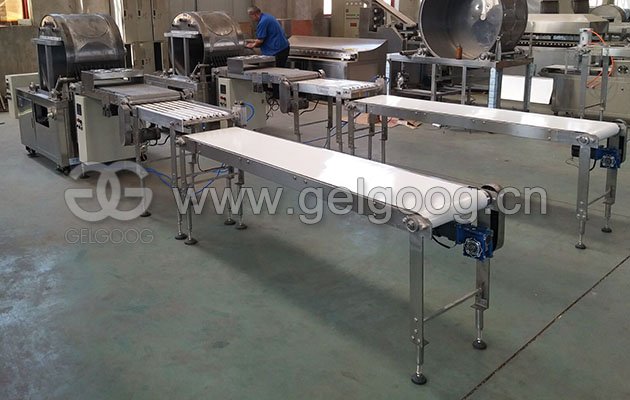 According to the production process of the flour paste, the flour paste is heated by the round roasting wheel to become a fixed thickness of spring rolls or other flake foods. Mixed flour batter into pulp barrels, when grilled round after heated to 160 ℃; Mixed flour batter is moving to the nozzle, the clutch lever operation, make flour batter adhesion on the surface of the circular arc that bake wheel, turn a 270-300 degrees with grilled round, flour batter cure, automatic and roasted rounds of separation, spring roll wrapper with a fixed thickness are made, after cutting machine cut into squares, can fold for sale, or immediately roll bag spring rolls.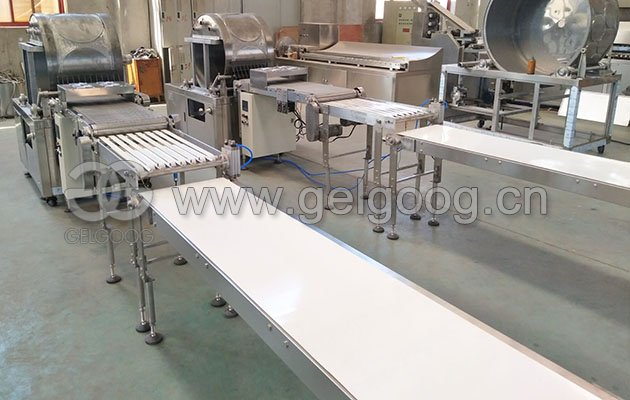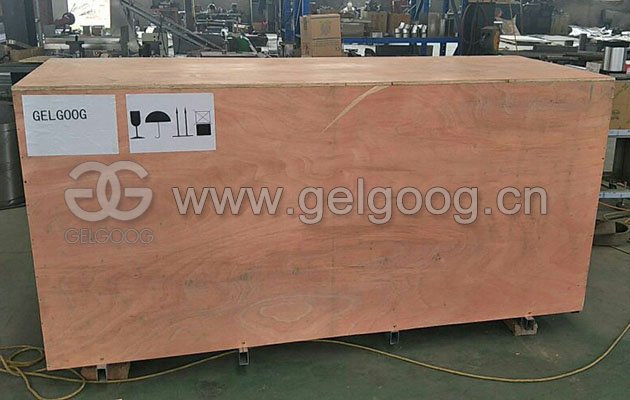 The injera making machine shall be subject to the object, if any, without notice.
1. After the completion of the transaction, you have the right to evaluate the store, and we attach great importance to your evaluation and strive for your favorable comments.
2. Please customers friends shopping and evaluate objectively, if there is any dissatisfaction after receipt of the goods and the suggestion, contact me by phone or email, our factory will give proper solution, thank you for your cooperation.
3. About color: Our goods are real photography, the light is not at the same time according to the commodity color is differ, so do not rule out after you receive the goods, the physical with the colour of the figure is a little deviation, maybe when we shoot is in the morning and you receive the goods in the evening, the light do not reflect the color was different at the same time, hope customers can understand.