Two sets
meatball forming machine
was sold to USA. The meatball making machine is designed according to the production needs of meatballs. The automatic meatball forming machine is made of stainless steel, has beautiful and generous appreance, strong and durable, easy to operate and maintain, high efficiency and energy saving characteristics.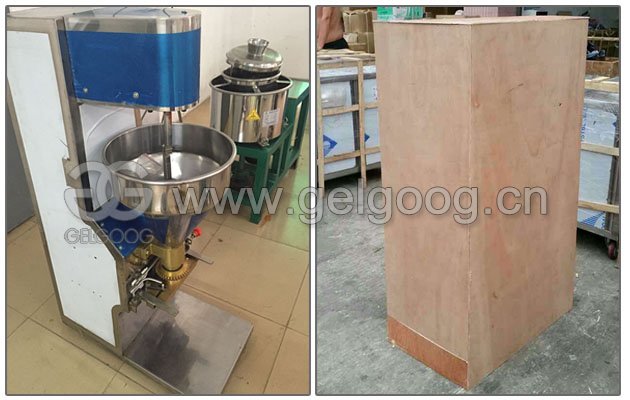 The meatballs and fish balls produced by automatic forming machine have good shape, the color is white, the taste is crisp, and light and low fat is very popular, popular among custoomers. Auto meat ball machine USES light power, 1-2 people can operate. It can produce about 200-300 kg meatballs per hour(with three sets of small and medium and big sized dies). This machine produces meatball roundness and appearance, smooth and other advantages. When the machine runs, the ball falls directly into the disc.
This meat ball forming machine reduces the body's contact with products, safer and more hygienic. The meatball machine can make all kinds of meatballs, fish balls, pork meatballs and beef, chicken meatball, gong wan and so on. Variety and taste can be adjusted according to the user's formula.
Warm prompt: OUr meatball making machine can be configured according to the user's demand, customize the meatball cooking equipment for better shape of meatballs, the specific matters contact online customer service, email to diana@machinehall.com, or whatsapp/Mobile: +8618595717505.