After-sale service:
We will guide you through the installation and commissioning of professional machinery and technicians of Henan GELGOOG Machinery according to your actual usage to ensure that our kadalai mittai making machine are safe and reliable in use. In prder to help you master comprehensive and scientific product usage methods, GELGOOG will provide timely personnel training services. We follow the relevant regulations of the state and the industry to implement Three Guarantees and lifelong services. We will continue to work hard and continue to provide our customers with quality products and perfect services.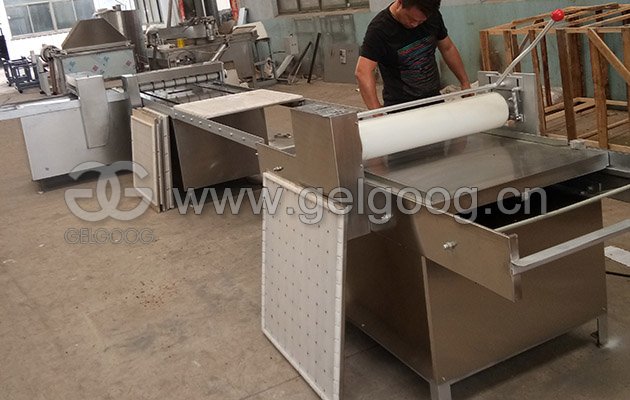 After-sales service commitment:
1. Service tenet: Fast, decisive, accurate, considerate, thorough and sincere service, satisfied with satisfaction.
2. Service objectives: Service quality to win customer satisfaction
3. Service efficiency: During the warranty period or outside the warranty period if the equipment fails, the supplier after receiving the notice, the maintenance staff can reach the scene and repair within the fastest time.
4. Service principle: The warranty period of Kadalai Mittai Making Machine is 12 months. During the warranty period, the supplier will repair and replace the damaged parts caused by quality reasons for free. The damaged parts and components will be charged only after the warranty period. Equipment damage caused by demand-side human factors, suppliers repair or provide accessories are based on the cost price.
Purchase Notes
1, transportation
Under normal circumstances, equipment logistics delivery, the product is delivered to the demand side of the location, the logistics company will call to inspect the goods, inspection of the goods is not damaged, the signature delivery.
2. The freight: The supplier bears the freight, the charge d'affaires transportation. The same equipment area is different, the specific cost is uncertain, and can only be confirmed before shipment, and the freight supplier is responsible.
3. Purchase method
Pay 40% first and the remaining balance will be paid to the logistics station after finishing the goods delivery. Support bank remittances.

If you want to know kadalai mittai making machine price, just feel free to contact us:
Email: diana@machinehall.com
Whatsapp: +8618595717505
Skype: dianamachine23