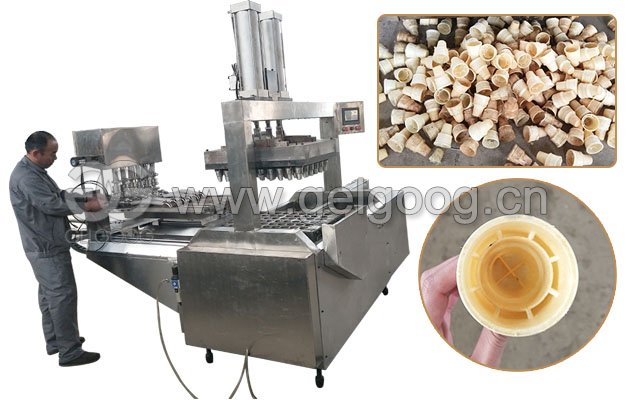 The
automatic ice cream wafer cone making machine
uses flour as the raw material to produce the beautiful edible puffed wafer ice cream cones cup, which is ideal containers for ice cream or other similar food. The ice cream cones machine and series products of the company, the same variety of mold can replace each other use, and can be used to match a variety of ice cream cones mould configuration, for the use of exchange, and achieve different shapes of ice cream wafer cones production.
Automatic Ice Cream Wafer Cone Making Machine Video
Features of Fully Automatic Ice Cream Wafer Cone Production Line
1. Design humanization, simple operation, convenient and practical.
2. High automation, baking 1-2 minutes can form wafer cones
3. Can produce cone with different sizes by changing the mould.
4. Temperature is controllable.
5. Large production capacity, suitable for large wafer cones manufacturers.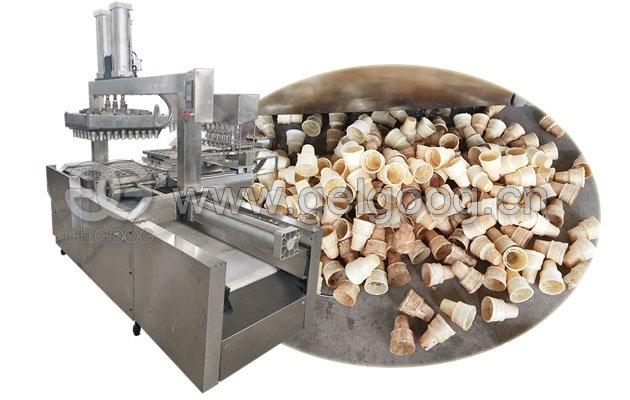 After-sale Service of Automatic Wafer Ice Cream Cone Production Line
1. Free warranty for one year.
2. The following situations are not covered by the warranty service, but can be implemented for fee maintenance or related assistance:
1) This machine is damaged by improper use, maintenance, improper storage and irresistible force by customer.
2) the consumer disassembly and repair cause the damage.
3) The voltage is not stable and the product is damaged beyond the normal voltage range or the installation of the power line.
4) Product damage caused by fire, earthquake and other irresistible factors and others.
3. Timely feedback on product reporting: indicating the cause of the failure or providing relevant photos, Due to product quality problems caused by the failure, the warranty period shall be handled according to the following methods:
1) General operation failure is assisted by telephone communication technology.
2) The minor damage of the parts caused the failure, and we sent the damaged parts to replace.
3) Serious failure requires professional maintenance, and the first choice is to maintain the local joint protection point. If there is no joint guarantee, there is no guarantee Consultation to return to the factory (subject to our confirmation of maintenance, and respective responsibilities and expenses).