One Production Process of Macaroni Pasta
Water mixing raw materials, feeding into double screw host for extrusion forming, via tractor stretching to cut off the hang lever machine into the drying oven to dry, the material after drying through cutting machine can be delivered into the packaging machine for packaging.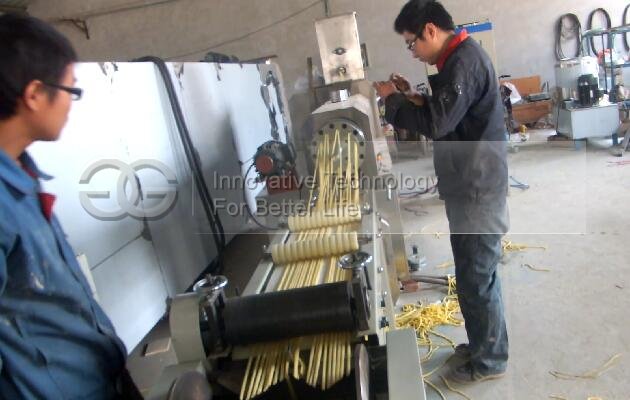 Two Equipment Eequired for Macaroni Pasta Production Line
Mixing table, mixing barrel, tuner, extruding machine, tractor, hanging lever machine, steam drying oven, finishing cutting machine, finally, automatic packaging machine. All the equipment are stainless steel material. Screw, net belt and other parts of food contact with food grade material (304 stainless steel or food grade rubber). The electrical control is controlled by the touch screen and the control cabinet can be controlled independently.