The buckwheat sheller processing machine is a patented product developed by the company and is one of the most effective buckwheat sheller around the world. In the process of buckwheat hulling, the machine realizes the automatic separation of kernel and shell, and can separate the debris from the kernel. The machine adopts dry method to remove the shell, no need water treatment of buckwheat raw materials.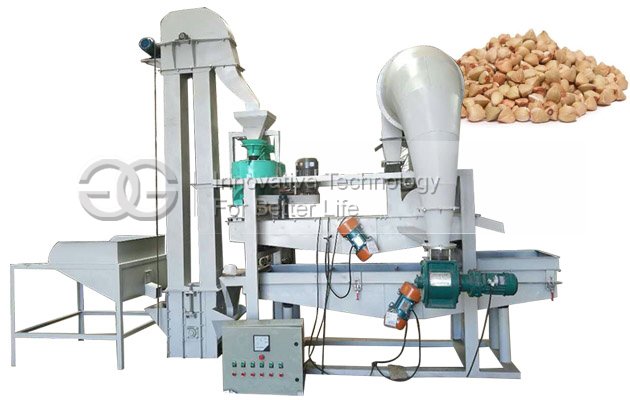 This buckwheat dehuller machine is easy to operate, high output, high shelling rate. The machine is made of upper hopper, hoist, shelling separation, and electric control cabinet.
Material feeding -- Lifting -- Buckwheat shelling -- Removing the husk - Husk kernel separation -- Discharging (unhulling buckwheat will be repeatly shelling.
Cleaning grading unit can clean the buckwheat, remove all kinds of impurities, like stones, glass, clods, etc., and then clean up the raw materials into seven levels;
Shelling and sorting unit can be classified after each level shelling, kernel shell separation, unhulled buckwheat seeds can be automatically returned to shelling machine.