Description of Automatic Sunflower Butter Production Line
According to market demand, this sunflower butter production line has been improved and optimized, and the processing fineness is further improved, characterized by simple operation, stable running, low noise, easy maintenance, corrosion resistance, wide application, variety complete, high mechanization degree, good reliability, full enclosed production, popular at home and abroad market.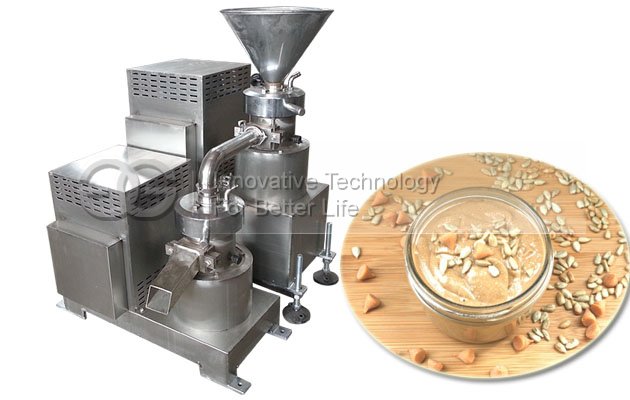 The production line also can produce high quality stable peanut butter, grain peanut butter and common peanut butter, which can also produce stable and common sesame tahini. The main equipment of sunflower butter production line: sunflower seed roaster machine, cooling belt, peeling machine, picking belt, metal detector, coarse grinding machine, fine sunflower butter grinding machine, condensing machine, degassing tank, filling machine.